Six Questions to Find Your Perfect Bike Short
If you're not sure which short is right for you, start your search here. Our bike short selector tool will help narrow down the options based on your riding style and preferences.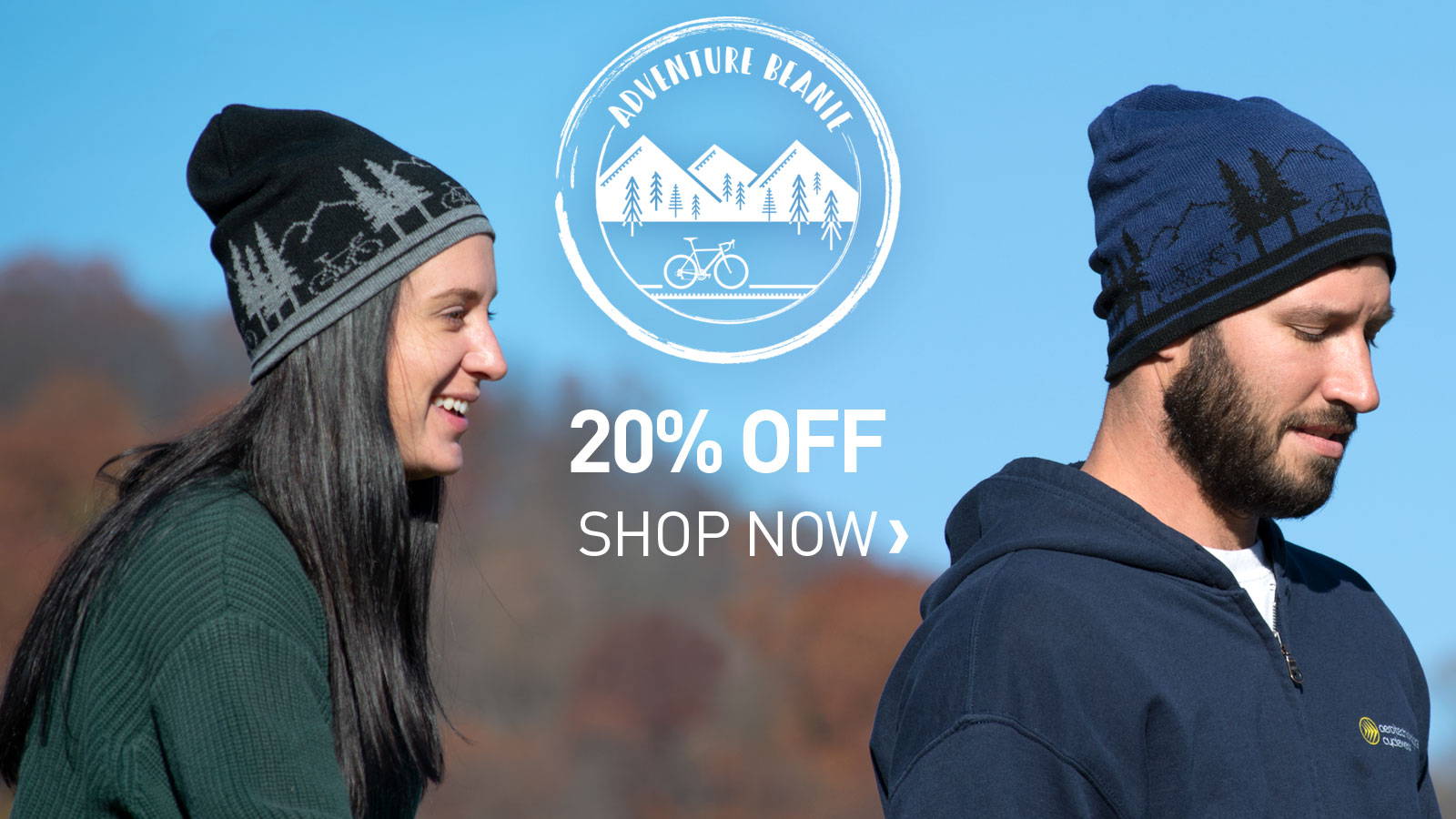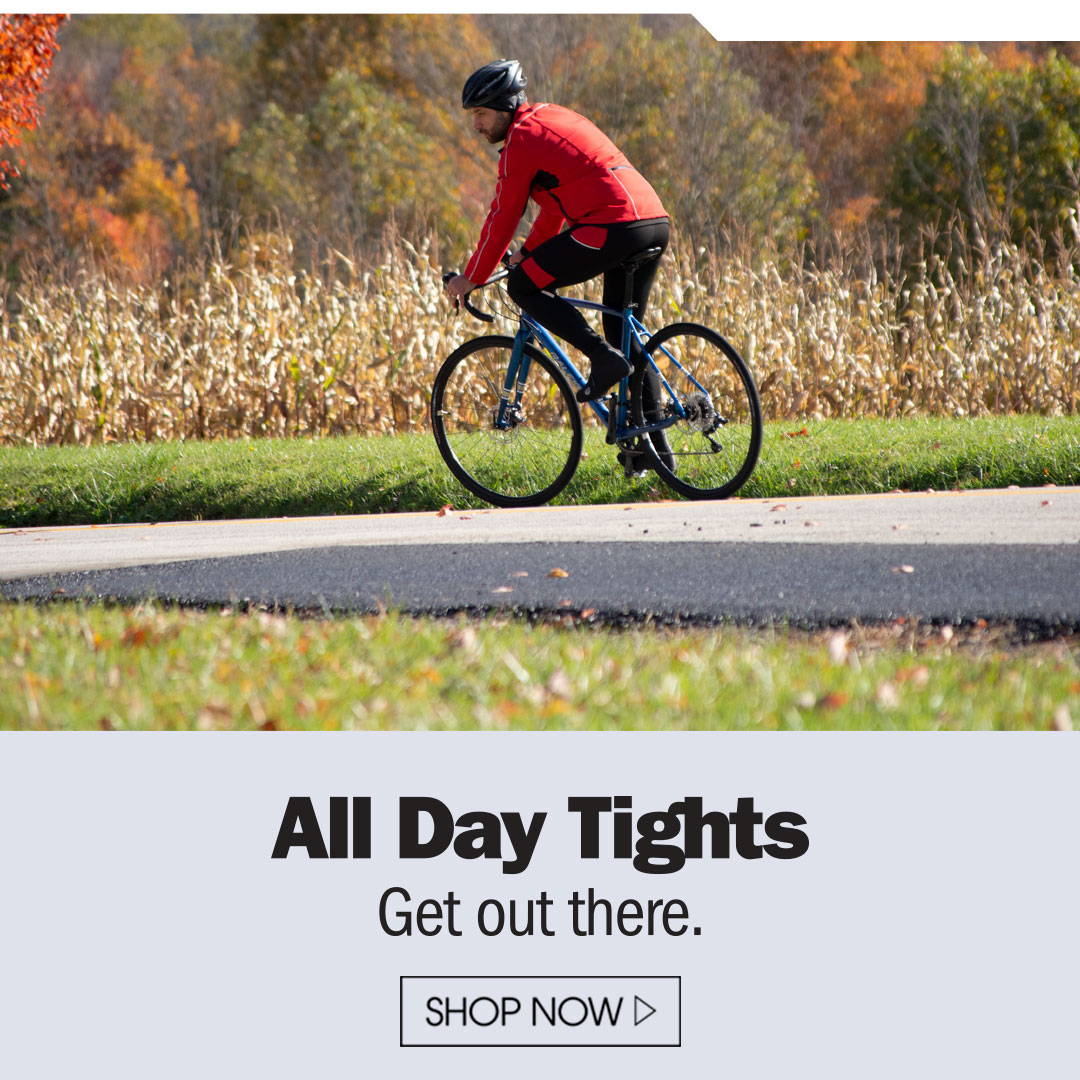 Full Day in the Saddle? Be Comfortable.
What Does It Mean?
Comfort for every body is more than a tagline. It's what we focus on everyday when we come to work. We propose one simple, but neglected question in the cycling industry which is: how can we make cycling more comfortable for every person who gets on a bike. Comfort is the key word. If you are more comfortable, you will ride longer. If you ride longer, you will have more fun. A person's size has no effect on this, and that is why we do not see size as an obstacle to having fun.
We have been a size inclusive company since our founding. Our bike shorts and jerseys are based on our own patterns and designs. Unlike other companies that import 'off-the-shelf' patterns, you will not find our fit anywhere else.
The Future
The athletic apparel industry is making a huge push to reduce waste and become more sustainable. Reducing our carbon footprint over the next five years will be at the forefront of our decision making and direction. We are working on a three part plan to accomplish this goal. The first phase will be packaging and tags, second is introducing a new line that uses recycled materials, and third implementing manufacturing changes to our facility that will greatly reduce our footprint.

We Can Create Your Custom Look for Your Club or Team
---
Aero Tech Designs Custom is proudly made in the USA. We custom design, print, assemble, and ship all of our kits from our factory located in Pittsburgh, PA. We are at the forefront of the custom sublimation process with the most state of the art equipment and techniques. Our team of designers can take an idea and turn it into a masterpiece. We see every club or team as a great story, and we want to help tell yours.
Use Our Easy Design Tool to Create Your Custom Look
Our Cycling Apparel Is Made With Pride In The USA
Aero Tech Designs is a cyclewear company. We create comfort on your bicycle so you can ride longer and feel stronger. We are based in Pittsburgh, Pa and we sell bicycle gear online to help our fellow cyclists find their comfort zone. Some of our favorite products are the Gel Touring Short, 3M Slasher Tights, USA Softshell Jacket and more. We manufacture as many of our products at our sewing facility in Pgh, but we also use other manufactures in the United States. From time to time we do import a product when needed. We like to think of ourselves as experts in designing and manufacturing high quality bike shorts and cycling apparel. From the fabrics to the chamois, we use the most premium materials available that are long-lasting and add comfort to your bicycle rides. We work hard to create great designs with highly functional features that create a more comfortable cycling environment.
Bicycling creates joy and feelings of fun and freedom. There is nothing like it. So, when you want to make it last longer, try some padded bike shorts to cushion your butt and stretch like a second skin for freedom of movement while cycling.
New to Cycling Apparel?
If you want an overview of the specifics of cycling apparel and the utility they provide, follow the link to a brief overview with images that provide the most popular features that are built into most of today's cycling apparel. This will give you the basic details that make cycling apparel a worthwhile investment. Not all cycling apparel is spandex and skin tights. There are plenty of choices that are loose fitting and normal looking. Commuter clothing, for example, is very high end performance gear yet appears to be regular daily clothing. You can also get the details on bike jerseys by reading about the wicking fabrics that are used and the features that make them so popular with cyclists. We have been selling cycling apparel for over 30 years. Some aspects of the cycling apparel business never change. Namely, your desire to ride in comfort. We strive to create cyclewear that is invisible, which means that once you put it on, you never have to think about it again. Good cycling clothing fits, stretches with movement, resists abrasion and pads the ischial bones on the bicycle saddle.
Looking for the Best Chamois Pads
While there are lots of variables to consider when selecting cycling apparel, one factor that is a key consideration is the chamois padding that is sewn into the saddle area of padded bike shorts. Some of us think it is all about the chamois pad when you choose a pair of shorts. There are many opinions on what shape is best, what the thickness should be, and what material should the pad be made from; foam or gel. Some pads are constructed in one seamless piece which are molded, and some are stitch the side panels on which gives the pad a great fit in the short. Both are good options, and the debate about which is best is up to the user. Given all the types of bicycle riders and all of the personal preferences within each of these cycling domains, it is no wonder we have to spend a lot of time looking into our options to understand the choices available to us as cyclists. As the chamois pads evolve into a high end science, the basic idea of a soft ride will never go out of style. If you want to get into the details of the chamois pad, see this page on: How to Get Comfortable Cycling with Chamois Padded Bike Shorts. We also sell replacement foam chamois pads that you can use to upgrade or repair your older bike shorts.
Look for the "Made in U.S.A." in the Descriptions
Made in USA is an important part of our apparel as we have made a commitment to production in America. We support American factories and hire local staff. In addition, we purchase our materials from the highest quality vendors available to us. We support several American fabric knitting mills and employ our own factory in our own state of Pennsylvania. Some of our cyclewear products are imported, but most are made in U.S. Our goal at Aero Tech Designs is to produce the best possible cycling products to serve our customers who want comfort. We sell comfort on the bike and have been selling products online with great success. For the past few years we have consistently achieved brand loyalty and retained our customers for repeat purchases.
We are dedicated to making high quality, technically designed bicycling products that create brand loyalty and repeat customers. Aero Tech Designs has a great staff of experienced cyclists to put together a collection of clothing that has variety with form and function. Our founder, Cathy Schnaubelt Rogers has been designing and manufacturing cyclewear for over thirty years for many big brands including: Descente, Bike Nashbar, Terry Bicycles, Head, Frank Shorter, Giant and many other companies. We dressed Lance Armstrong when he was a rookie in Texas. We are experts!