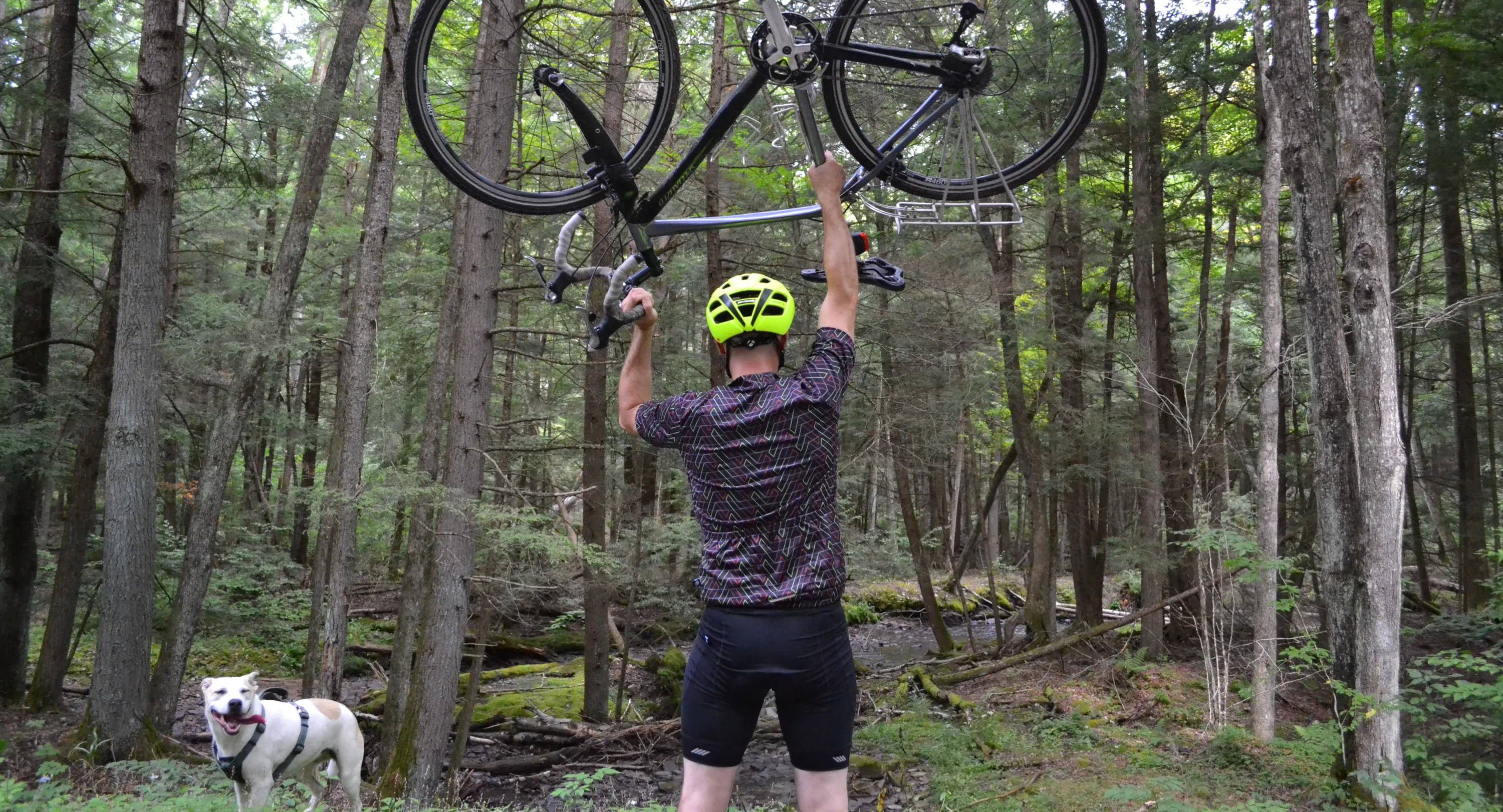 U.S.A. Made Cycling Apparel
Proudly Made In Pittsburgh, PA.
Our company values were born from where we were born, right here in Pittsburgh, PA—blue-collar, hard-working, honest, and proud. We embrace our heritage. That's why we continue to carry on making our cycling apparel right here in our neighborhood.
When you buy a Made-In-The-USA cycling short or jersey from Aero Tech Designs, you can be sure it was crafted with care by skilled seamstresses and seamsters right here in Pittsburgh. There is something special about clothing made by people in your town. Your neighbor made that shirt. Someone's uncle or brother made those pants. The goal of any good company should be to act as a conduit through which the local economy can grow, and we go out of our way to make sure we are acting accordingly. That coat was made by someone with a family, a house, and a life here in the most American city there is; Pittsburgh, PA.

Even though our workforce all calls Pittsburgh home, they are incredibly diverse. Our facilities are staffed by an eclectic group from all over the world. We have people from all corners of the globe working side by side with local kids from down the street. Pittsburgh has a treasured and rich tradition of being a melting pot: A place where people from all over the globe come to create a beautiful life for themselves. We strive to keep that tradition alive with our hiring practices. From management on down, our staff is a beautiful mix of nationalities. We want all our employees, regardless of their origin, to have the opportunity for a good life. Nothing is more American than that.
Throughout this page, we will introduce some of our made in USA cycling apparel. However, our usa made products are not limited to what is on this page. When shopping on our website look for the made in usa logo on product pages under the add-to-cart button. We do import a product from time to time, so if you are looking for a made in usa product that is the best way to comfirm.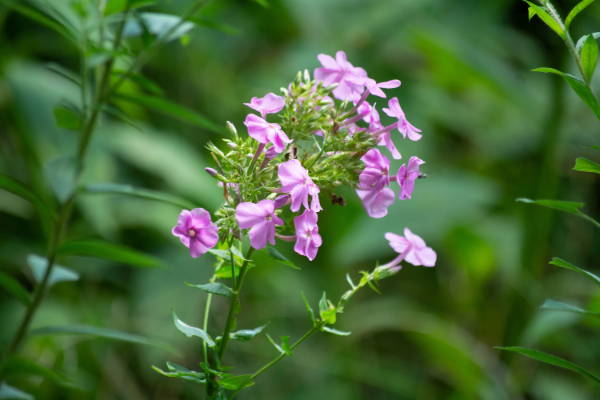 Our USA made bike shorts fit second to none. We have handcrafted these shorts to add comfort when you ride your bike. A wide varity of choices means there's one that fits perfect. Not sure which short is right for you? Use our bike short selector to help narrow down the search.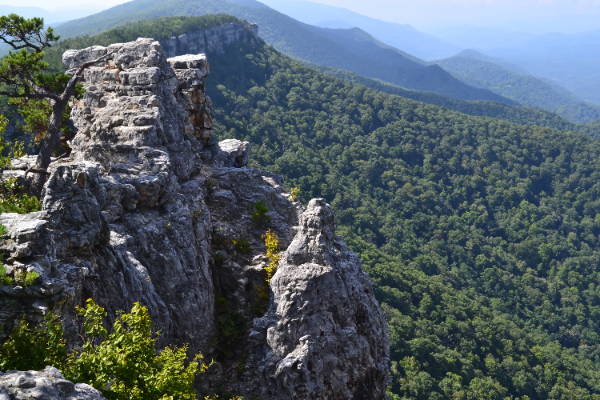 Made in USA Bike Shorts and Bib Shorts
Why Do We Make Cycling Apparel In the USA?
Made in the USA has always been a core value at Aero Tech Designs. We have felt strongly about USA manufacturing since the early years. Before our company was called Aero Tech Designs, our name was Schnaubelt Shorts. Schnaubelt shorts was named after the founder, Cathy Schnaubelt Rogers. Schnaubelt Shorts was a major manufacturer and brand of cycling apparel in the '80s and early '90s. In fact, Schnaubelt Shorts was the main producer of cycling apparel for some major brands at the time. At that time, in the 1980s, USA textile manufacturing was still a popular choice for making apparel.
Besides our history, there are some advantages to making our products in our own USA manufacturing location. The first advantage is agility. USA manufacturing allows us to quickly move to new market trends and significantly cuts down on time-to-market with new products. This allows us to create new products quickly and have them available for sale. Next, our supply chains are less stressed without huge shipments coming from overseas. Of course, we have to have raw materials to make goods, but there are more options to source these materials from many suppliers, both domestic and abroad. Lastly, we can more easily control inventory in a just-in-time schedule.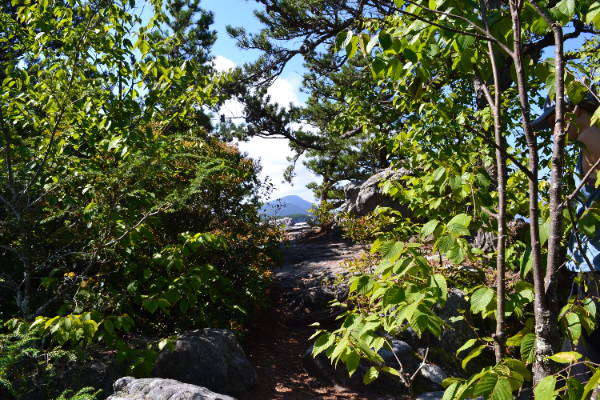 Fresh colors, fantastic fit, light and airy. Our made in the USA short sleeve cycling jerseys are perfect for those long bike rides. Breathability is important in the summer, and our fabrics are made to perform. UPF 50+ sun protection is built into this fabric as well. This cycling jersey is so comfortable it will quickly become your favorite. Our cycling jerseys are made in different fits to accommodate all cyclists: Sprint, Peloton, Premiere, Colossal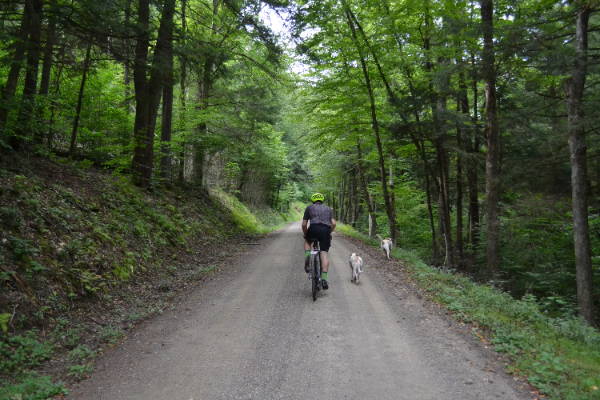 Made in USA Cycling Jersey Options
Our lead times for our customers are also very short. If a product is out of stock, we can go from raw materials to shipping to the customer in under a day! All these benefits to USA manufacturing lead to the main one: better customer service. We can offer a wider range of products and have them shipped to the customer in a reasonable amount of time. We can also accommodate small requests like a different chamois in a bike short. We can repair broken zippers or any other issues that may arise. Another benefit is that we support our local community in more ways than one. First, we get to invest in our local riding trails, which helps create a healthier community. We donate to rail trails like the Montour Trail and the Great Alleghany Passage yearly. We also can support more employees with good living wage jobs. A company that imported all their products would not even employ a third of the people that we do. We are proud of this and will focus on USA manufacturing for as much of our cycling apparel as possible in the coming years.
Because we manufacture most of our products in-house, we can precisely meet customer demand in real-time. When you order, if the product isn't already in our warehouse, we can immediately add it to our production list and have it made within a few days (sometimes a few hours!). During the off-season winter months, our crew is busy making staple products like padded bib shorts, cycling shorts, and standard bike jerseys such as our peloton and empress lines. This allows us to get creative with new designs every year that can be produced quickly when orders for them come in during the spring and summer months. If one of the new designs proves to be a big hit, we can consider it for mass production in the off-season. This also allows us to easily pivot away from unpopular designs without much product loss keeping our costs in control. It's how we can offer such high-quality gear at reasonable prices.
Ability To Move To Market Trends
By sticking to this model consistently year after year, our creative team is always engaged and prepared to be at the forefront of the industry. Whether making completely new products or simply new designs on existing products, our creative team can do what they do best, be creative. New designs are tested all the time. Many never see the light of our online marketplace, but that's OK! Our streamlined, in-house production process allows for experimentation. As Polaroid co-founder Edwin Land famously said, "An essential aspect of creativity is not being afraid to fail." We are not afraid to experiment with new fabrics, new designs, or new ideas for gear because being pioneers in the industry is what our company was founded on. We must be able to pivot quickly to achieve this, which is why our in-house production model is crucial to our success.
Less Chance For Logistical Errors
Our process prevents major logistical problems. Because we aren't waiting for some big shipment of jerseys to arrive, your order will be processed and shipped quickly and without delay. The fewer steps there are from making the product to getting it to your door, the less chance there is for problems. You can be sure that every item you order from Aero Tech Designs will arrive at your door promptly. Also, we aren't saddled with the burden of ordering mass quantities of a product we may be unsure about. Therefore, we aren't going to try to sell you a product that isn't genuinely good.
We made the Eco Repreve Grid Pullover because we wanted to provide a cold-weather excellent top that was sustainable and performed well. We found the Grid fabric to do an excellent job holding in heat, but it performed well in removing sweat. We also loved that not only was this fabric created with Repreve, but it also provided a casual look. This pullover is great for riding to work and being comfortable while looking good at work all day.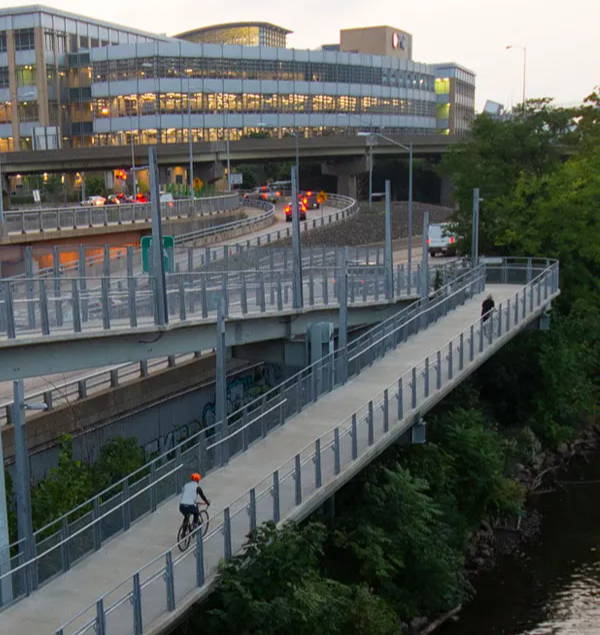 A new active pant for the future. The ECO jogger uses an rPET fabric that is incredibly soft and comfortable. The drawstring waist creates the perfect fit. These joggers are great for active use or lounging around the house. Each ECO Jogger is made by recycling plastic and transforming it into polyester.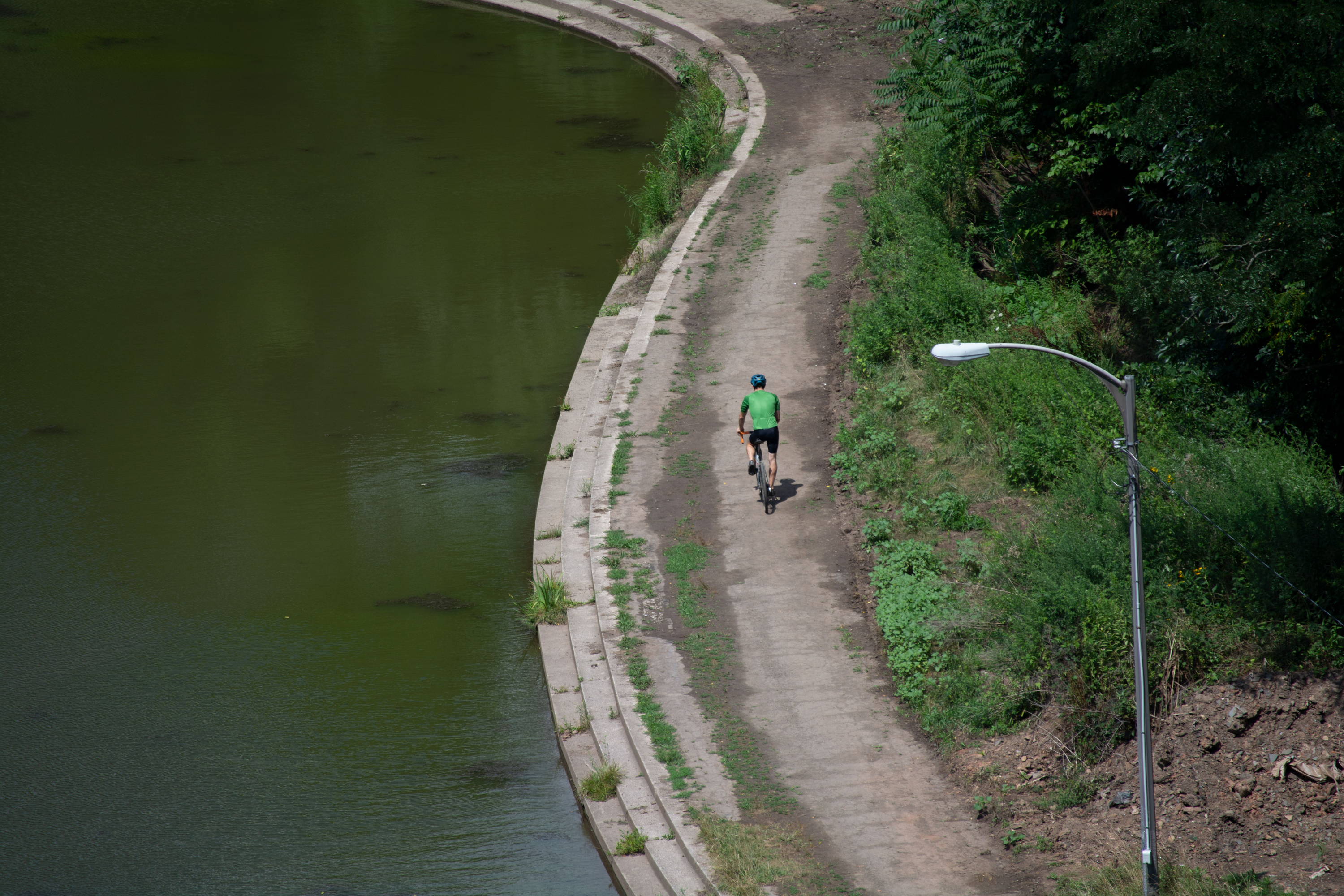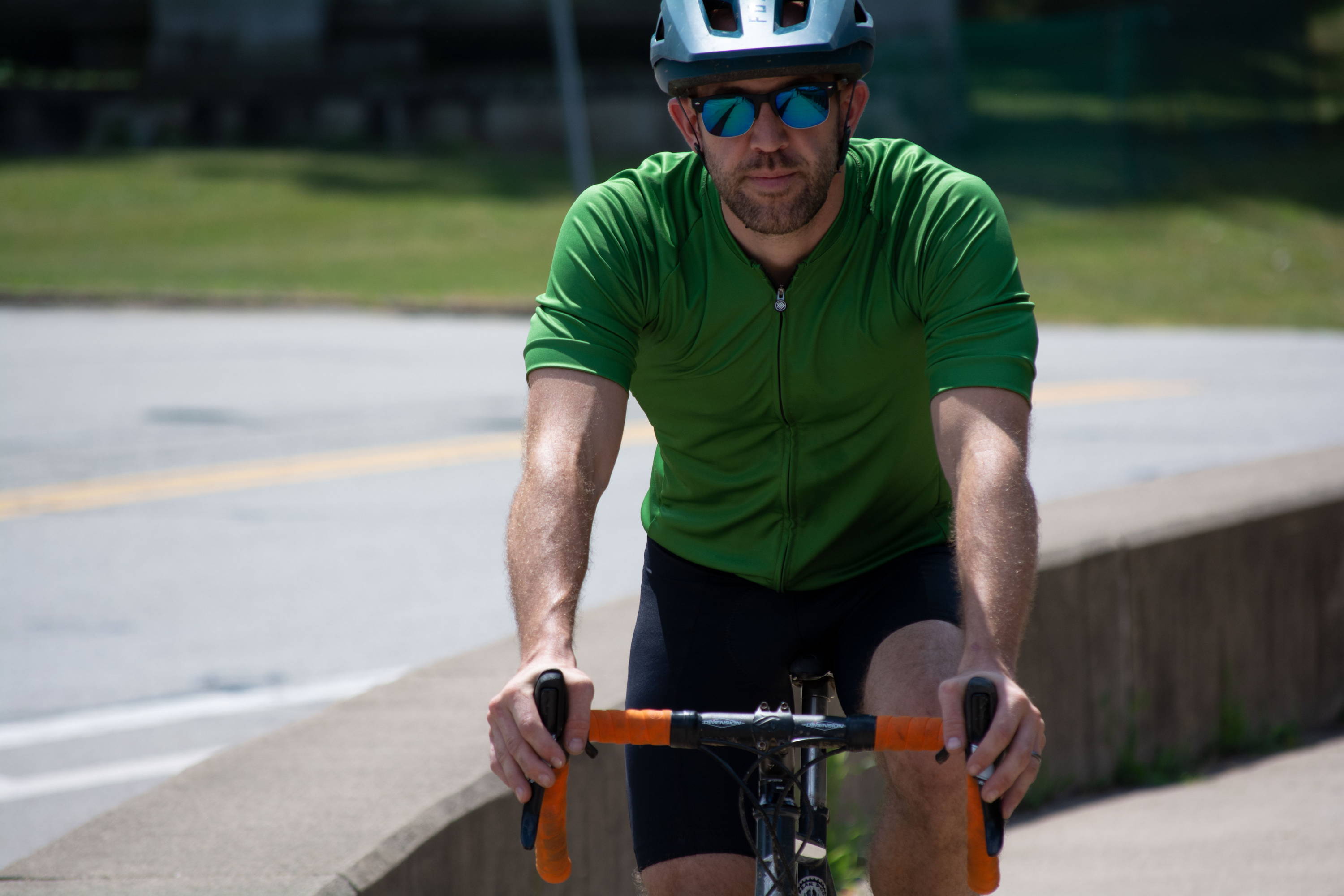 Have you ordered things online before only to be disappointed in the product shipped to you? Then there is the nightmare of getting through to customer service and figuring out the logistics of returning the product, only to find out the replacement is stuck on a boat somewhere in the Pacific Ocean. Scenarios like that don't happen with Aero Tech Designs. If something is wrong with the items we delivered to you, call us. You can speak directly with an employee in our Pittsburgh office who has direct access to every member of our production and shipping teams. We can take care of every issue quickly and painlessly. There is no waiting for container ships to dock or delays with waiting for your size to be available again. If we don't have it in our warehouse, we will make a new garment for you in your size ASAP. We can do this for two reasons. One, our in-house production is quickly adaptable and flexible. Two, our quality control is second to none. We rarely have issues with the products we deliver in the first place! It's easy to deal with customer complaints when we have so few. That all comes down to our fantastic crew of seamstresses and seamsters making our products here in Pittsburgh, PA.
The Future Of Post-pandemic USA Manufacturing
USA manufacturing employment suffered a steady decline from 1979 to 2009. In 2009, manufacturing GDP bottomed out at around 1.6 trillion dollars. Since 2009, however, manufacturing in the United States has reversed and has seen slight employment growth throughout the 2010s. In fact, as of Aug of 2022, manufacturing in the USA accounted for 2.3 trillion GDP and employs over 12 million people. Manufacturing in the United States might now account for a huge portion of the US workforce or GDP, but it does account for over 60% of exports and 70% of total R&D spending. A strong manufacturing sector is important for a healthy US economy. Over 500 counties in the United States heavily rely on manufacturing employment as the main economic driver. These industries provide mid to high-paying jobs and do not necessarily require a four-year degree.
So, why is this all important in a post-covid world? For one, Covid has severely stressed supply chains globally. The dependence on imported manufactured goods has been an issue in post-covid recovery, and the potential issues associated with that dependence have been exposed. A strong domestic manufacturing sector can help soften the economic destruction that supply chain issues could cause.
Made in USA Fleece Long Sleeve Cycling Jersey
Post-covid manufacturing will have an extra emphasis on sustainability. The world is moving away from dependence on fossil fuels. This switch will open up new opportunities in the energy sector but will have an effect on all manufacturing. As more sustainable energy sources are adopted, fossil fuel prices will become more cost-competitive. At Aero Tech Designs, we have sustainability at the forefront with new product creation. We have introduced new materials into our cycling apparel lines that use recycled polyesters. These polyesters are made from recycled plastics and repurposed into usable cycling apparel. Our newest cycling jerseys are made with rPET fabrics.
Many businesses who had not made the direct sales switch via the Internet learned how valuable that model can be for growth. For example, Specialized started selling their bikes through their website. For Aero Tech Designs, the direct-to-consumer business model is here to stay. Although we would love to have a dealer network of local bike shops selling our cycling apparel, the reality is that there is a shift away from that model. Plus, with post-covid inflation, prices are already being stressed, and adding another layer to the mix would increase prices. Our goal in the post covid manufacturing world is to control prices as much as possible and continue to serve our customers to the best of our ability.
How Many USA Jobs Do We Support
We might be a small business, but we like to think our employment reach is not. Our sewing facility employs 30 – 50 people directly. That number fluctuates with sewing machine operators. We buy some fabrics from USA companies which operate at a medium size business and employs hundreds of people. We hire print technicians to come and work on our custom cycling apparel equipment throughout the year. We have even worked with a US-based foam company to make chamois pads in Ohio. When demand is too much for our sewing facility, we partner with other US-based textile facilities to meet the increased demand. These locations employ hundreds of people. Our hangtags and printed materials are made down the street from us, and they employ over 50 people. This is why small business is the backbone of the American economy. We might be small individually, but it really gets the economy moving when they're all added up. All in all, we estimate our products influence between 500 – 1000 US jobs.
We're not naive to the fact that there are cycling shorts on Amazon and other places for a quarter of what ours costs. We understand that some people shop on price alone, which is ok. The facts are to manufacture apparel in the United States is expensive. But, at the end of the day, we can put a high-quality product on the market at a reasonable price and support many individuals with a good standard of living. We are proud of this accomplishment and thank every customer who gives us a chance.
History of USA Textile Manufacturing
History of USA Textile Manufacturing
Textile manufacturing has played a significant role in the economic development of the United States since its founding. Here is a brief history of the textile manufacturing industry in the US:
Early Textile Manufacturing (Late 1700s - Early 1800s)
Textile manufacturing in the United States began in the late 1700s with the establishment of small textile mills in New England. These mills produced textiles such as cotton, wool, and flax into yarn and fabrics, mainly for local consumption. The first textile factory was established in Pawtucket, Rhode Island, in 1790, and it paved the way for larger, more efficient textile manufacturing operations.
The Industrial Revolution (Mid 1800s)
The industrial revolution of the mid-1800s brought significant changes to the textile manufacturing industry in the United States. New machinery and production methods were developed, and textile mills grew in size and efficiency. The availability of cotton from the southern states and the invention of the cotton gin by Eli Whitney in 1793 also contributed to the growth of the textile industry.
The Rise of the Cotton Industry (Late 1800s)
The late 1800s saw the rise of the cotton industry in the southern states, particularly in the states of Georgia, Alabama, and Mississippi. The cotton industry relied on the use of slave labor, and the Civil War and the abolition of slavery had a significant impact on the industry. However, the industry rebounded and continued to grow after the war.
The Growth of the Textile Industry in the Early 1900s
The early 1900s saw continued growth in the textile industry, particularly in the northeastern United States. New textile mills were established, and the industry became increasingly mechanized. The rise of labor unions also impacted the industry, as workers fought for better wages and working conditions.
The Decline of the Textile Industry (Late 1900s - Present)
The late 1900s saw a decline in the textile industry in the United States due to competition from overseas manufacturers, particularly in Asia. Many textile mills in the US were forced to close or relocate, resulting in job losses and economic hardship for many communities. However, some textile manufacturing continues in the US today, particularly in high-end and specialty fabrics.
In conclusion, the history of textile manufacturing in the US is a long and complex one, with periods of growth and decline. While the industry has faced many challenges over the years, it remains an important part of the country's history and economy.