Aero Tech Men's Long Sleeve Merino Wool Jersey with Zippered Pockets
This long sleeve Merino wool jersey has two zippered pockets on the back. The fabric is a highly technical blend for athletics that washes clean without retaining odor. The wool is washable due to the blend of high performance yarns including: 48% Merino Wool, 48% Polyester WickAway, 4% Nylon. The garment is a naturally sustainable fiber. Merino wool comes from a breed of sheep that is known universally for the quality of it's wool. The wool is shaved from the animal in a sustainable way. The Merino wool comes from New Zealand and Australia.
The Merino Sheep produce the finest and softest wool in the world.
Washable Merino Wool Jersey
Nature's miracle fiber with natural temperature control
Two back pockets with a reflective zipper
Higher neckline to insulate for warmth
Flattering design lines for a slimming look
Very Flattering in solid black
Dark color absorbs heat and insulates
Great natural temperature regulation and breathability
14 inch reflective zipper at neckline
Two reflective zippers on the back for personal items
Hand Washing - Never put Merino Wool into a dryer!

Natural wool should be washed with a very mild soap like Woolite or similar.
Prevent bleeding of its color by using cool water
Fill a basin with soap and water and hand wash to prevent damage to its fine fibers.
Agitate the sweater/jersey for a few minutes then soak for 3-5 minutes.
Rinse with cold water squeezing till soap is removed.
Squeeze out excess water by rolling up the sweater in a towel
Air dry on a flat surface
Note if you need a quick turnaround you can machine wash gentle and air dry.
Fabric: 48% Merino Wool, 48% Polyester WickAway, 4% Nylon
Factory Direct Value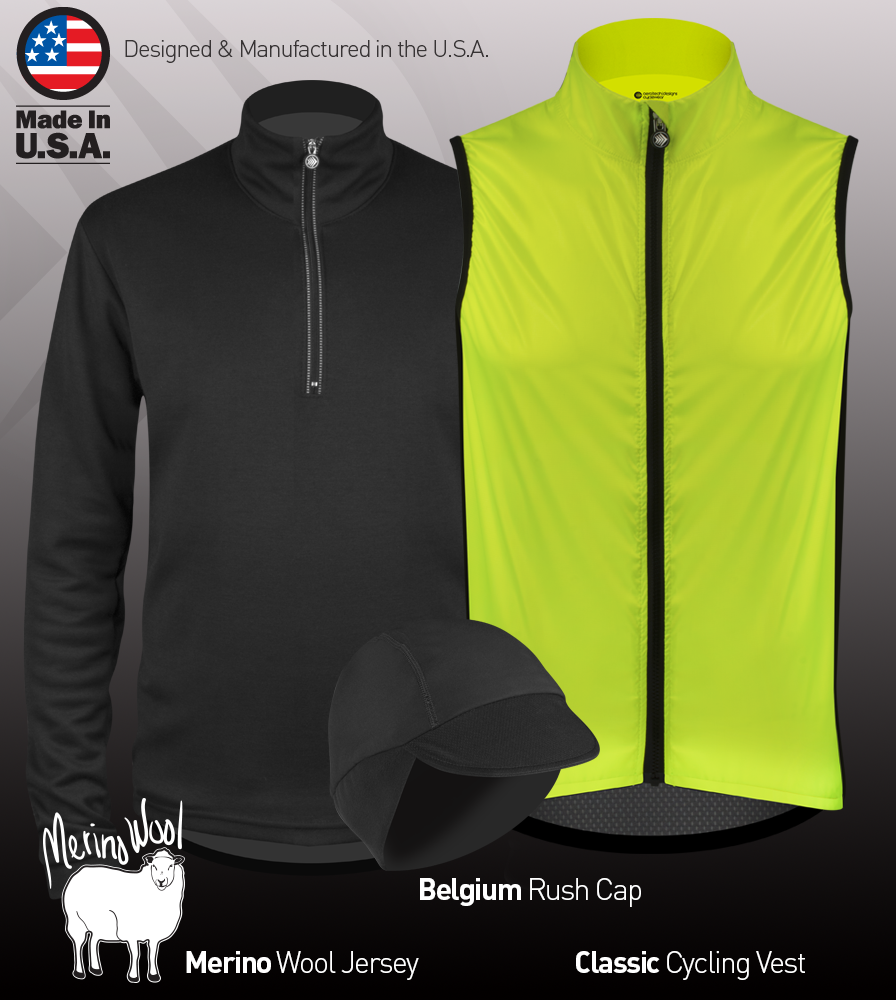 | | |
| --- | --- |
| Size | Chest (inches) |
| X-Small | 30-33 |
| Small | 34-36 |
| Medium | 36-38 |
| Large | 38-40 |
| X-Large | 42-44 |
| XX-Large | 46-48 |
| 3XL | 50-54 |
| 4XL | 56-58 |
Aero Tech Men's Long Sleeve Merino Wool Jersey with zippered pockets