A Conversation with the Founder of the XL Biking Movement
Hello, I'm Ebbe Silva founder of XL Biking, a worldwide movement that wishes to inspire and motivate larger cyclists and their friends.

I began cycling earlier in life on the BMX tracks of the 80's (Yeah, that old…), that instilled a passion that remained with me to this day. Later, studies and work limited my time on the saddle and there even came a time in which I didn't even own a bike. When I received my Diabetes type 2 and other diagnostics, I tried dieting and the gym, but couldn't find the fire, the passion to keep at it. Restrictive diets made life impossible for me until I decided to cycle for a possible life! The answer had been right in front of me all the time: cycling!

Not so fast big guy! The cycling culture wasn't ready for riders like me. People laughed, pointed, told me to get out of the cycling paths, and some even spat at me calling me names. Motivation dropped, but I decided to expose my journey on Instagram and Facebook and maybe I'd find others like me, so 5XL Biking was born (my T-shirt size at the time). After a while other people joined up and we began to inspire and motivate one another. Then we found out that others felt excluded from the cycling culture, from people in the Autism Spectrum to folks from LGBTQ communities, so I changed the name of our profile to "XL Biking" meaning that we are an Extra Large community in which all riders are welcome, and the movement was born.
Everyone has the right to ride a bike in their own terms, and we want to do our little part to see it happen!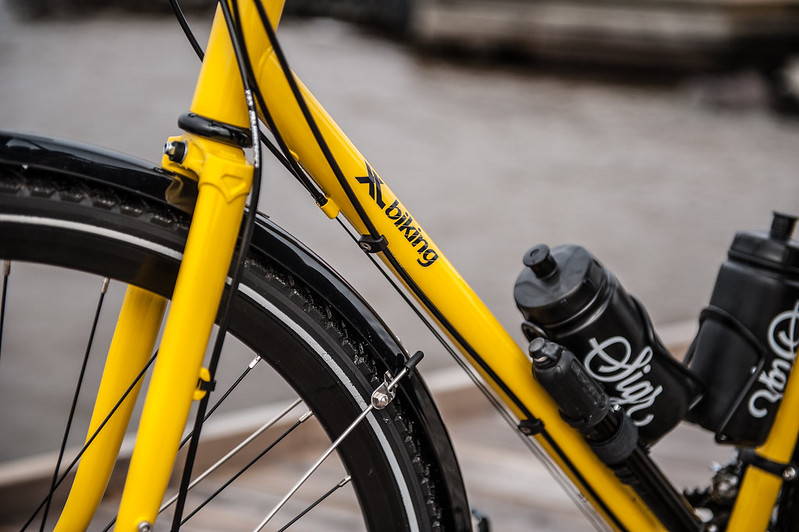 How can XL Biking live up to its goals to inspire and motivate larger cyclists in a culture that resists them and has neither products nor bicycles for all types of riders? We began to write to cycling brands, clothing brands, bike shops, cycling clubs, associations, and propose collaborations for the benefit of all riders beginning with larger riders. Some responded very well like Aero Tech Designs, which had already including larger sizes in their product lineup, a very welcome surprise! Meanwhile others have completely shut us down and ridiculed our efforts. I then came up with a statement to keep us in the right direction: "XL Biking is active with the positive and not militant with the negative". This way we free ourselves from negative feelings towards companies and groups that ignore us and use our energy to lift up the positive aspects of cycling with the groups that are as inclusive as we are.

Prior to Covid-19 I travelled extensively for my work and took the chance to visit bike shops in my part of the world and some cycling company headquarters to try to influence them to become more inclusive and develop products for larger riders. Again, some responded very well and our community provided product testers for new clothes in larger sizes, stronger bike parts, and we hope to soon collaborate with bicycle manufacturers too.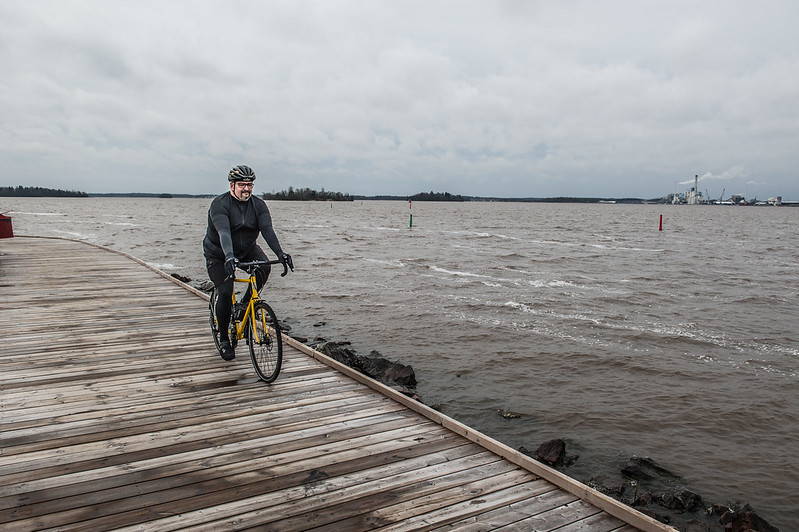 I'm proud to say that XL Bikers in our community have been involved in important projects. Some cycle for charities that help adults and children with cancer, others for folks with diabetes, we've recently seen one of our encouragers in the Shimano movie "All bodies on bikes" and couldn't be happier! We have friends who are in the Cycling Diversity Alliance, and had the honor to take part in one of their meetings which helped us realize that we have so much to learn!

The cycling industry is changing, but it's still not there yet with inclusivity. We don't have all the answers either, but we definitely want to be part of finding solutions together with others. Everyone has the right to ride a bike in their own terms, and we want to do our little part to see it happen!

One of our goals is to see larger riders involved in every aspect of cycling, from manufacturing of bikes and cycling goods to marketing and corporate teams. Hopefully will see a cycling culture that liberates instead of a limiting one, to paraphrase our Swedish Princess Victoria in her speech at Stockholm Fashion Week.

To everyone out there, ride wherever you want, anyway you want with the body you have! This is your time! You are a cyclist no matter if you ride around the corner, push your bike uphill on the trails, do epic randonneurs and bikepacking or love competing. Welcome to XL Biking to push us forward and enjoy life on two wheels! And if you see a big guy riding a yellow Pelago Stavanger bike, feel free to waive or give a like on social media! Thank you!