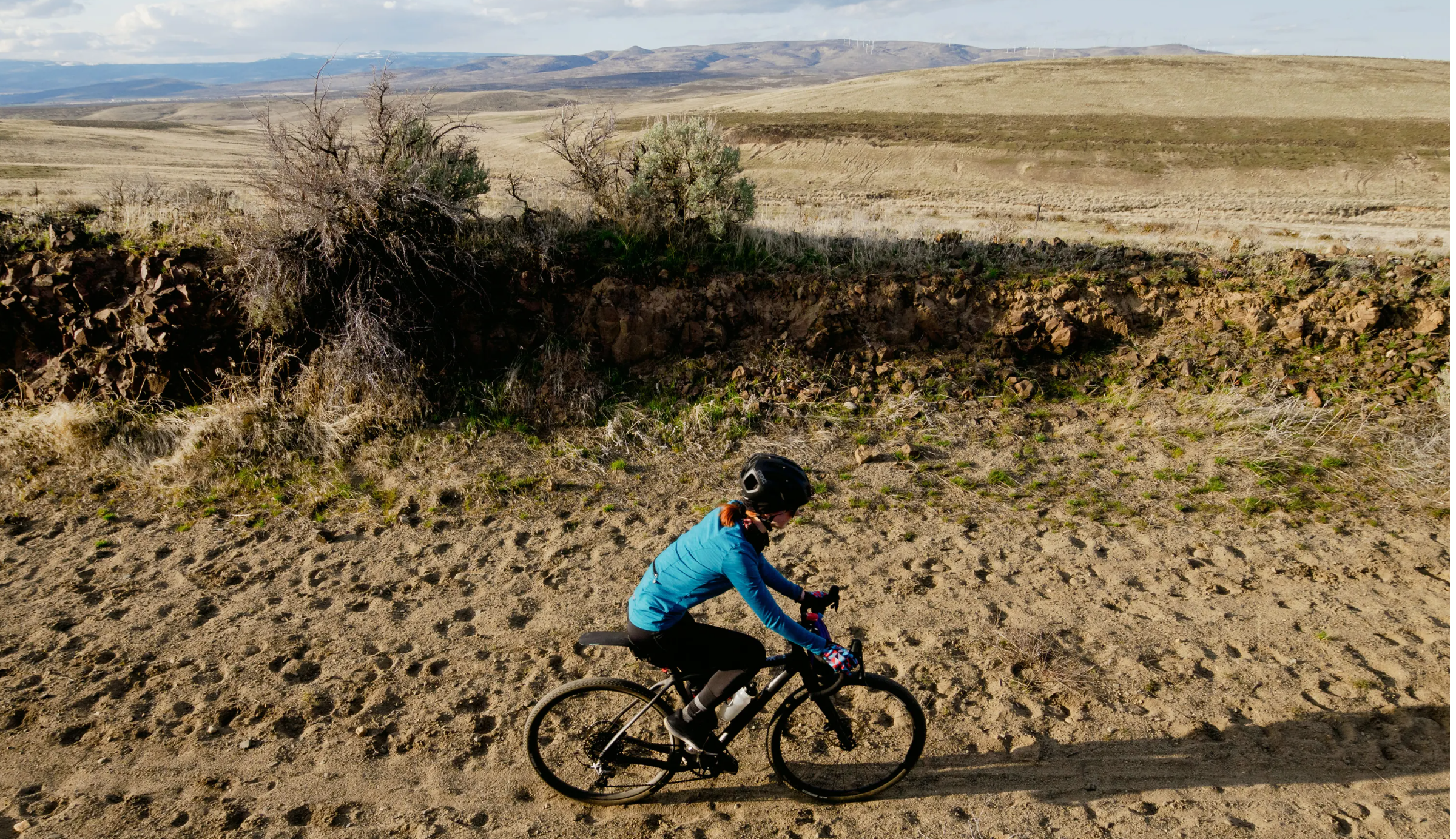 Unveiling the Latest Women's Fall Cycling Apparel Collection
Embrace the crisp beauty of autumn cycling with our thoughtfully designed and supremely comfortable apparel collection tailored exclusively for women. As the leaves begin to paint the landscape with rich hues, our fall cycling apparel ensures both style and functionality. Crafted with luxurious, moisture-wicking fabrics, our pieces provide an exceptional fit that moves with you, keeping you warm and dry during those brisk rides. From sleek thermal jerseys that retain body heat to versatile windproof layers that shield you from the elements, our collection combines innovative technology with a fashion-forward approach. Say goodbye to uncomfortable rides.
Long Sleeve Jerseys and Tops
Cycling Apparel Essentials for a Comfortable Fall Ride
As the vibrant hues of summer give way to the crisp air and falling leaves of autumn, cycling enthusiasts eagerly embrace the opportunity to embark on exhilarating rides through the changing landscapes. Fall cycling offers a unique experience, where the right cycling apparel becomes a pivotal element in ensuring both comfort and performance. As temperatures start to dip and weather conditions become more unpredictable, cyclists turn to a specialized range of clothing to keep them warm, dry, and stylish on the road. In this article, we'll explore the essential fall cycling apparel, from long sleeve jerseys to wind vests, that enable riders to fully enjoy their autumn adventures.
Long Sleeve Jerseys: A Necessity for Temperature Regulation
Long sleeve jerseys are a cornerstone of fall cycling apparel. Designed to provide a balance between breathability and insulation, these jerseys help cyclists manage their body temperature as they tackle varying terrain and weather conditions. Constructed from advanced moisture-wicking materials, long sleeve jerseys draw sweat away from the body, preventing discomfort caused by damp clothing. Their longer sleeves offer protection against chilly winds while still allowing for efficient ventilation. This versatile piece of clothing can be worn as a standalone top on mild days or layered under additional outerwear when the temperatures plummet.
Padded Tights and Fleece Tights: Embrace Warmth and Comfort
As autumn progresses and temperatures drop further, the importance of proper leg protection becomes evident. Padded tights and fleece tights are the go-to choices for fall cycling. Padded tights offer not only insulation but also essential cushioning for extended rides. Their ergonomic design ensures comfort during prolonged periods in the saddle, making them a must-have for any cyclist. On the other hand, fleece tights are perfect for those extra chilly days. Made from warm and soft fleece-lined materials, these tights offer superior thermal insulation while maintaining a streamlined fit that doesn't hinder movement.
Merino Wool: Nature's Gift to Cyclists
Merino wool has earned its place as a staple material in fall cycling apparel. Known for its natural moisture-wicking properties and exceptional insulation, merino wool garments provide an ideal balance of comfort and functionality. Merino wool base layers, socks, and arm warmers offer an effective way to trap heat while regulating moisture, ensuring that cyclists stay warm without feeling sweaty or clammy. Additionally, merino wool's inherent antibacterial properties keep odors at bay, even during intense rides.
Rain Jackets: Defying Autumn Showers
Fall weather can be unpredictable, with sudden rain showers becoming an occasional companion on rides. A high-quality rain jacket is essential to keep cyclists dry and shielded from the elements. Modern rain jackets are designed to be both waterproof and breathable, allowing riders to maintain comfort even in wet conditions. Look for jackets with taped seams, adjustable hoods, and ventilation features to prevent overheating during intense rides.
Wind Vests: Lightweight Protection Against Chills
Wind vests are the secret weapon against brisk autumn winds. These lightweight garments provide an additional layer of protection over your jersey, shielding your core from wind chill while allowing your arms to move freely. Wind vests are easy to stow away in a jersey pocket when not needed, making them a versatile and convenient accessory for fall rides.
Fall cycling offers a captivating opportunity to witness the beauty of nature's transformation while enjoying the thrill of the ride. However, to fully savor this season's cycling experiences, having the right apparel is paramount. Long sleeve jerseys, padded tights, fleece tights, merino wool garments, rain jackets, and wind vests collectively contribute to a cyclist's comfort, performance, and overall enjoyment. As you gear up for your fall cycling adventures, investing in high-quality and purpose-designed clothing will ensure that you're well-prepared for whatever challenges and delights the autumn weather brings your way.