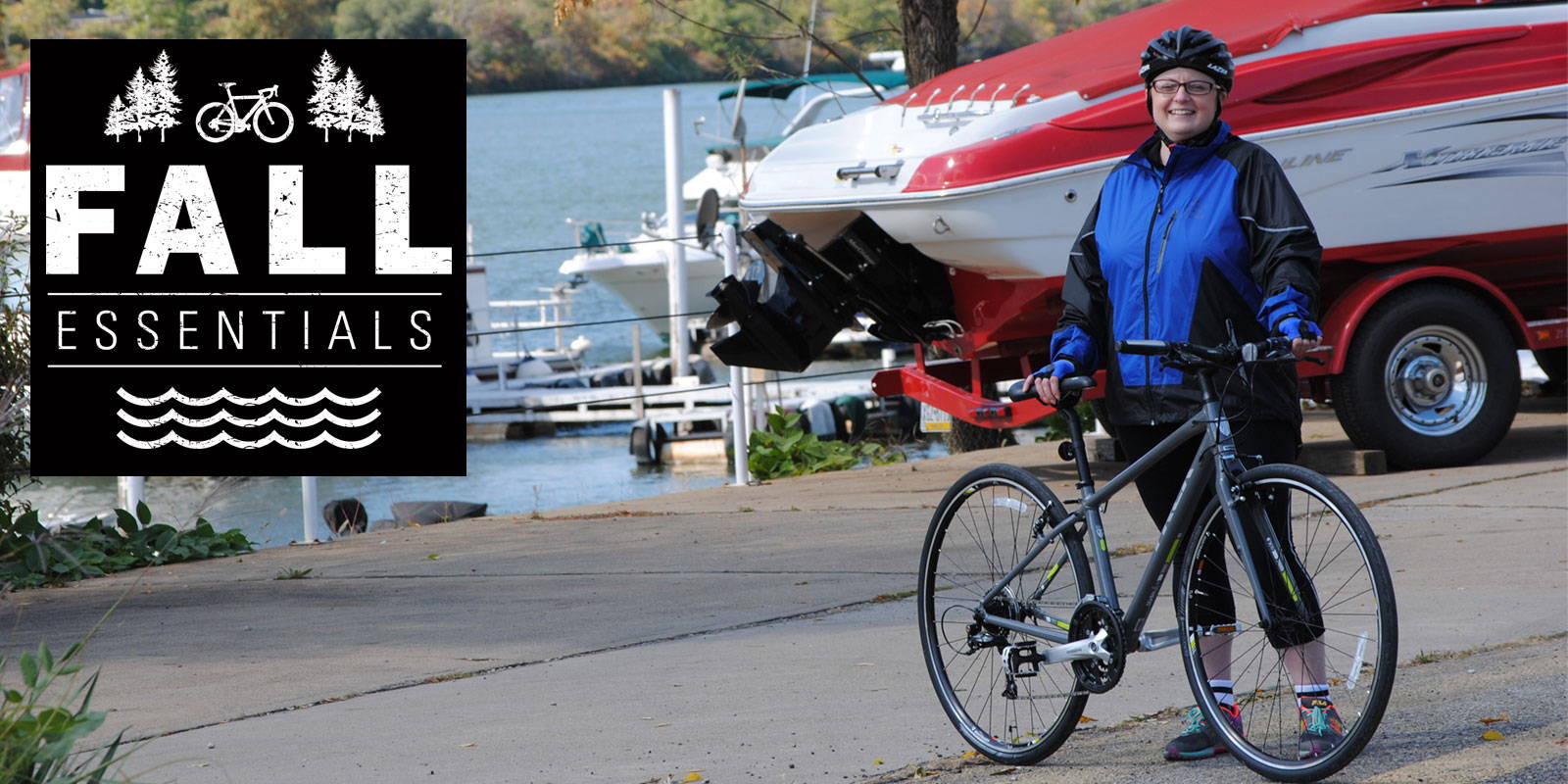 How To Stay Warm As The Temperature Falls
70° and above – Go with your favorite jersey and short. It's nice outside, go enjoy the weather.
60° - 65° – Bring along those arm and knee warmers. It's still nice out, but the early morning or evenings may get a tad chilly. A basic pair of light brushed fleece will do it.
55° - 60° – Grab that wind stopper vest. Descents may get chilly. You'll be happy you have it!
FEATURES:
3/4 Length
Midweight brushed fleece material
Reflective elements
50° – 55° – It's getting chilly, and it's better to be prepared. Toe warmers work well in this temperature range and below. (Don't count on just toe warmers when it's 20 degrees out, you won't be happy) Get a pair of lightweight full finger gloves, and it's time to put a long sleeve jersey on. Make sure the jersey is made with a brushed fleece.
45° – 50° – It's time to switch the shorts out for some tights. A spandex tight will be enough for these temps, don't go with the fleece tights just yet. You'll over heat. You could also add in full leg warmers if you want, and a fleece base warmer may be a good decision. If your head is getting cold, a thin skull cap could be added at this time.
40° - 45° – A mid weight jacket can be added. If the front is made with a wind stopper material, it can really help keep the cold air off your skin. It's time to add in shoe covers. These can be made from a neoprene material.
35° - 40° – Upgrade those gloves to a heavier weight. The fingers can be the first to go when it gets cold, so spend some time finding a pair that really works for you. You'll be happy you did.
30° - 35° – Fleece tights will become an essential part to keeping your legs warm as it gets colder. You may even want to use your leg warmers underneath these tights.
25° - 30° – Add a pair of Thermal Windpants over top of your tights. Upgrade your socks to wool or something warmer. A winter jacket will be needed for these temperature ranges and below. A balaclava or fleece face protector will be your best friend. A buff can be used to help keep your neck warm and to keep the cold air from entering your jacket.
FEATURES:
Blocks wind and keeps feet dry
Adds 360 reflective
YKK Zipper