Description
Aero Tech TALL Men's Premiere Cycling Bib-Shorts - Blue Plaid - Longer Inseam and Strap Length
The Tall Men's Premiere Bib-Short give the extra length in both torso and inseam. Tall riders will appreciate the extra length for a more comfortable and better looking product. The added length on the bibs provide better coverage closer to the knee. This bib uses two fabrics for maximum durability and designer look while cycling. The Tall Men's Bibshorts come with an Elite Chamois Pad for long distances. The two fabric zones maximize performance by using a tricot knit stretch nylon/lycra for rugged durability in abrasion areas between the legs and saddle and a monofilament polyester/lycra for lightweight wicking and vivid colorful print. The fit is snug and the pad is thick for longer distances. The elite chamois pad has a fabric surface from Eschler bioactive. Eschler is the best of class for high certification standards that guarantee their ability to wick perspiration, quickly evaporating moisture. Natural antibacterial properties from silver ions in yarn. Color: Charcoal.
Stunning blue plaid cycling kit to give your bicycle rides a bit of swagger and personality.
Bib-Short Features:
Tall Size - Long Inseam and strap length
Designed for posture on the bicycle
Elite Chamois Pad for long distance cycling
The elite chamois pad can be used with anti-chafe cream
AeroFlex Fabric designed for vivid color
Sublimated printed with biodegradable soybean inks
Mesh back for cooling to keep you comfortable
Two fabric zones that maximize support and stretch
Italian engineered, air gel chamois pad
3M Scotchlite Reflective tabs for maximum luminosity
Wide Leg bands with Silicone tabs to keep shorts in place
Make it a Tall Man's Cycling Kit with matching Jersey
Made in the USA
Factory Direct Value - No Middleman or Retailer Mark-up
Aero Tech Designs Bib Short - Size Chart
Size
Waist (inches)
Inseam (inches)
Medium
32-34
12
Large
36-38
12
X-Large
38-40
12
XX-Large
42-44
12
3XL
46-48
12
4XL
50-52
12
Photos and Additional Information
Chamois Pad Information:
Elite Chamois Pad
Theelite chamois pad has Multi Density and High Protection
Thickness: 15 mm Total Thickness on Sit bones
Foams: 3 Dimensional 10 mm 6 mm 4 mm
Fabric: Natural antibacterial from silver ions in yarn
Scotch-lite reflective material products use a technology known as retro-reflection. It helps the eye perceive light in low-light conditions. In more scientific terms, retro reflection occurs when light rays are returned in the direction from which they came. A large amount of reflected light is returned directly to the original light source, such as a car's headlights. Since very little light is scattered when the light is returned, retro reflective materials appear brightest to an observer located near the original light source.
Tall Bib-Shorts with matching cycling jersey- Complete the Kit and Feel the comfort.
Enhance your bicycle rides with this blue plaid, designer cycling kit for tall cyclists. The Tall bibshort goes perfectly with the Tall Men's Plaid Sprint Jersey and our CoolMax Cycling Socks. Aero Tech Designs has a great selection of Tall Men's Bike Shorts.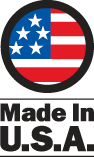 Fabric: Nylon/ Spandex
Blue Plaid Tall Man Cycling Bib-Shorts - Made in the USA