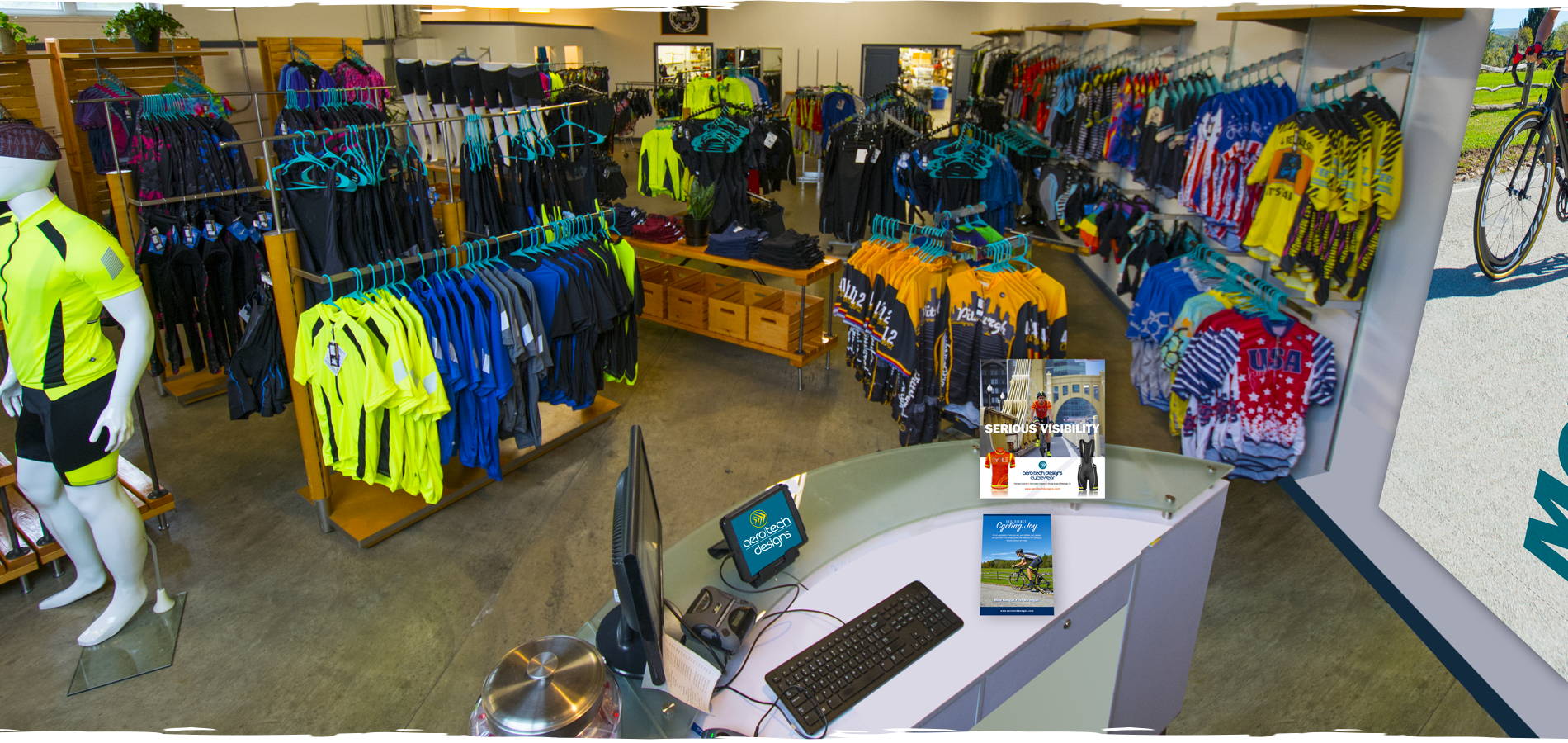 Location:
2345 Preble Ave.
Pittsburgh, PA 15233
Hours:
Mon - Fri: 9 - 5
Sat: 9 - 2
Sun: Closed
412-262-3255
Start Your Ride At Aero Tech Designs!
You can easily access our retail store by bike since we are conveniently located off the Three Rivers Heritage Trail on the North Shore, right by the Ohio River. There's plenty of nearby trail parking if you and your cycling group want to start and finish your ride at the store. Do you need information about the local trail routes? We have a section of the store dedicated to maps, guides, and local tours and groups to help you along your cycling journey. We offer a friendly, easy shopping experience—with knowledgeable staff who love to be outdoors on their bikes. We are constantly testing, stretching, abrading, and evaluating products to make sure that they have the right elements to deserve the term cyclewear. Ask us for any recommendations and maybe you'll get a cycling story along with it.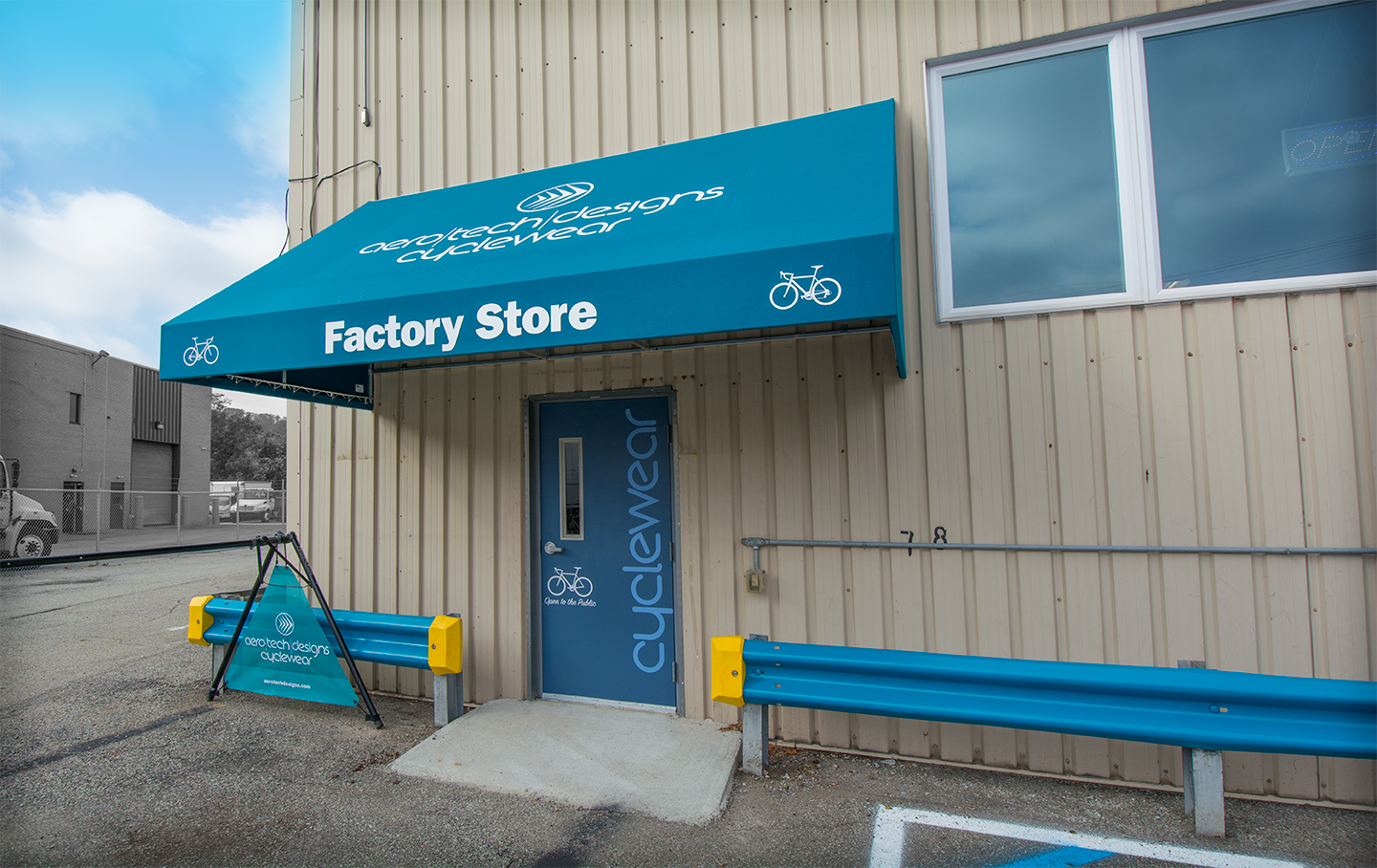 At Aero Tech Designs, we believe in not only creating quality cyclewear to keep you riding longer and feeling stronger, but also offering a quality retail customer experience. We are committed to provide our customers with a wide selection of cycling jerseys, bike shorts, bibs, jackets, and accessories to fit all of your cycling needs and excellent customer service. We stand behind all our products with our unconditional guarantee .
For over twenty years, we have been manufacturing cycling apparel in the Pittsburgh region. Better known as an e-commerce retailer, our new retail store will help us connect with the Pittsburgh cycling community like never before. All of our cycling apparel products are made from premium, durable materials that have been tested to last and add comfort to your bike rides. We work hard to manage great product designs that create a more comfortable cycling environment.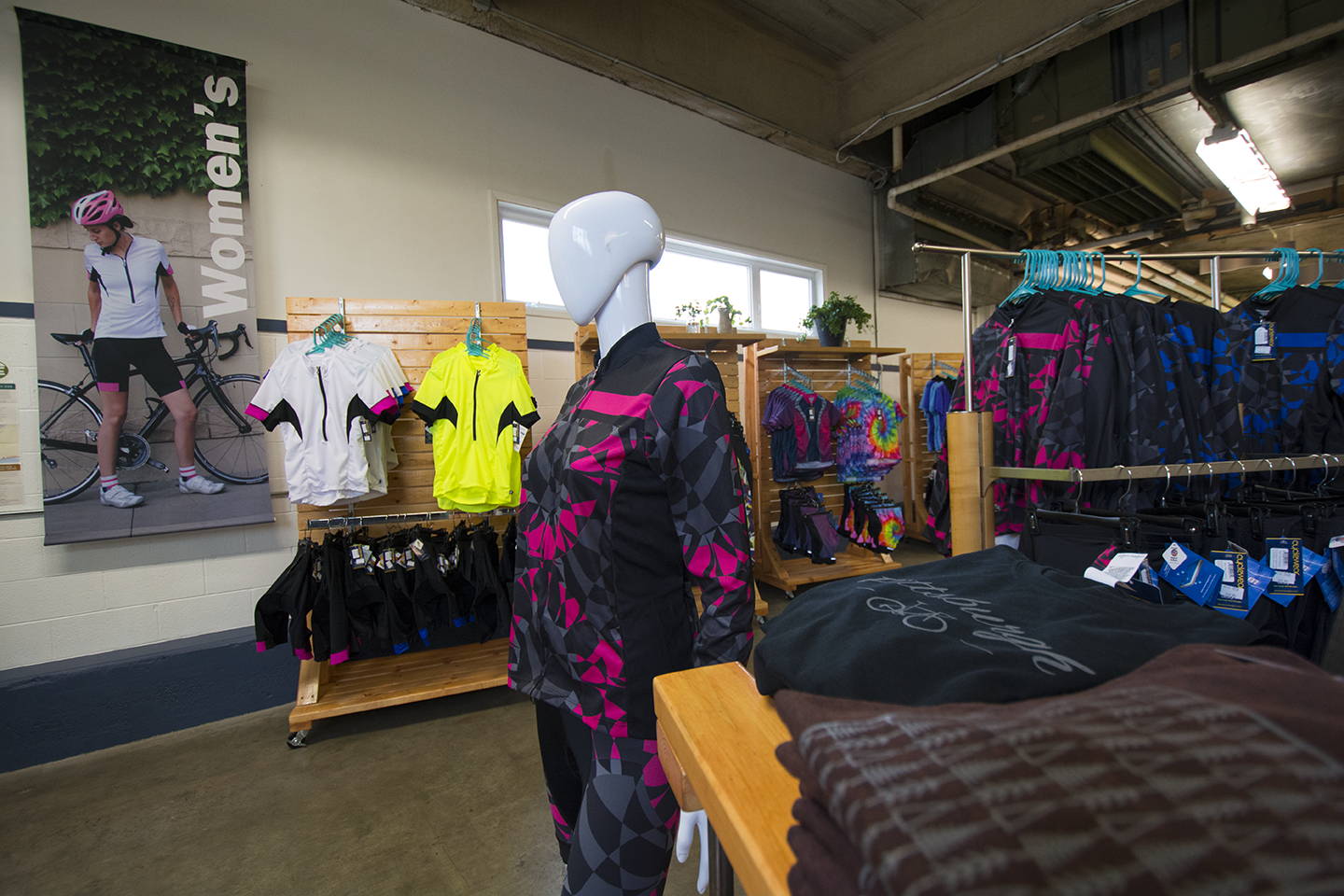 Stop by our store to check out our latest cycling jersey designs, shop our selection of cyclewear and gear, or just to say hi. Feel free to call us at 412-262-3255 for directions or questions you may have. At Aero Tech Designs, we're here to help you ride longer and feel stronger.