Description
Aero Tech Sprint Jersey - 5 Boro - New York Subway Theme Cycling Jersey
Aero Tech Designs is proud to introduce the New York City Theme 5 Boro Sprint Cycling Jersey. This jerseys is created to reflect a NYC style subway map with a deep black base and bright subway routes give a great contrast.
We love to cycle with our friends and fellow bicycle riders. Each year, we attend the biggest bicycle tour in the world. It is called the five boro bike tour and it rides through the five boros of New York City. It is held the first Sunday in May and features a car free experience for all types of bicycle riders. It is also a charity ride that raises funds for bicycle education that teaches riding skills to children and adults. The bicycle event has two days of cycling expo with over 100 vendors that demonstrate the latest in cycling products and technology.
From Staten Island to Manhattan then to Queens, you will always be looking good in each of the 5 boroughs with our New York City Theme 5 Boro Jersey. There are lots of people who ride in New York's five boroughs and on this one day event, there are approximately 32,000 cyclists who gather to participate. The streets of this event are car free to create a bicycle friendly experience for all levels of experience.
NYC Cycling Jersey Features
AeroDri™ Fabric

Content: 100% Polyester
Weight: 190 Gram/yd
Prepared for Print for Vivid, Long Lasting Color

Full Length Separating Zipper
3 Back Pockets provide easy access to personal items
3M Scotchlite Reflective Tab below pockets for Luninous visibility
Elastic Around the Bottom Hem keeps the jersey snug
Tailored Fit with Longer sleeves for updated styling
Club cut is roomy and not skin tight
Factory Direct Value - No Middleman Mark-up
Made in the USA
Sizes X-Small - 5X-Large
Aero Tech Designs Jersey - Size Chart

Size
Chest (inches)
X-Small
30-33
Small
34-36
Medium
36-38
Large
38-40
X-Large
42-44
XX-Large
46-48
3XL
50-54
4XL
54-56
5XL
58-60
Additional Photos and Features
Fabric Information: AeroDri™
AeroDri™ is a wearable tech fabric that manages moisture away from the skin and through the clothing for evaporation. Moisture management is one of the key performance criteria in today's apparel. Moisture management is the process of transporting moisture away from the skin to the garments outer surface Moisture management often refers to the transport of both moisture vapor & liquid away from the body. Wetting and then Wicking is the nature of a technically designed fabric. In the heat summer and athletics, trapped sweat can heat up the body and lead to fatigue or diminished performance. When wearing a garment manufactured with AeroDri™ , the moisture vapor can pass through openings between filters of yarns. The polyester fibers are extruded in an angular shape and then knitted into a highly technical two stage fabric surface. The technical composition of fiber, fiber shape and knitting process all support the maintenance of body temperature.
Content: 100% Polyester
Weight: 190 Gram/yd
Prepared for Print for Vivid, Long Lasting Color
3M Scotchlite Reflective Tab on Back Under Pocket
Scotch-lite reflective material products use a technology known as retro-reflection. It helps the eye perceive light in low-light conditions. In more scientific terms, retro reflection occurs when light rays are returned in the direction from which they came. A large amount of reflected light is returned directly to the original light source, such as a car's headlights. Since very little light is scattered when the light is returned, retro reflective materials appear brightest to an observer located near the original light source.
Complete The Kit!
The NYC Cycling Jersey goes great with our Gel Touring Bib-Shorts and CoolMax Cycling Socks. Check Out more product to complete the kit below!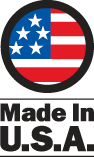 100% Polyester
New York City 5 Boro Subway Theme Cycling Jersey
Warranty Information
Full warranty on Manufacturing Defects. Call 412-262-3255 for more information.