Description
Quality Fabric fits nice and smooth and will lasts for years.
AeroCool fabrics - technically designed to wick away sweat.
Wide Waistband won't roll, stays put and feels great.
Deep Leg Cuffs do not bind or pinch, no seams between legs.
Flattering Looks, Smooth Fit and Very Comfortable!
True Fit American Sizes.
Women's Elite Chamois pad is engineered for long distance coolness and comfort.
3M Scotch Light Reflective Slashes
Factory Direct Value - Made in U.S.A.
Aero Tech Women's Jersey - Size Chart

Size
Women's Size
Waist (Estimate inches)
Leg Inseam (inches)
Hip (inches)
X-Small
2-4
22-24
6.75
33 - 35
Small
6-8
24-26
7.5
35.5 - 37
Medium
8-10
27-29
7.75
37.5 - 40
Large
12-14
30-32
8
40.5 - 43
X-Large
16-18
33-37
8.25
43.5 - 47
XX-Large
20-22
38-40
8.5
47.5 - 51
3XL
24-26
41-46
8.5
51.5 - 55
Size Chart is an estimate for fit, however to choose a size your personal preferences for fit may require you to choose a larger or smaller size. If you understand and want compression, order your size or one smaller, if you don't want it to fit snug, order a size larger. Use a tape measure and your fit preferences to choose a size. Garments are super stretchy.
Additional Features:
Chamois Pad Information: Elite Chamois Pad
Carbon Fabric Surface - This women's chamois pad has a fabric surface developed by Eschler bioactive. Eschler is the best of class for high certification standards that guarantee their ability to wick perspiration, and quickly evaporate moisture. The natural antibacterial properties from silver ions are knitted into the yarn. The shock absorption comes from an air mesh gel that is created with three dimensional worked yarns that produce a shock absorbing effect that is more lightweight and cooler than traditional gel.
The fabric face is Eschler Bioactive with carbon and silver ions for the natural resistance of bacterial buildups. Long distance cyclists need to avoid bacterial to prevent saddle sores and abrasion problems. the fabric has a knitted in carbon yarn that dissipates the static electricity to:
improve muscle performance, enhance blood circulation and even the distribution of heat. The antibacterial finish is guaranteed permanent.
ORDER The Women's Elite Bike Shorts and Enjoy the Long Haul!
Category: Long Distance Cycling Road or Mountain Biking
Foams: Multi Density and High Protection
Size: 13 3/4 inches by 8 3/4 or 35.5 cm x 21 cm
Thickness: 15 mm Total Thickness on Sit bones - 3 Dimensional 10 mm 6 mm 4 mm
Long Distance Cycling Road or Mountain Biking
Complete the Kit
Stay Dry & Comfortable on Long, Hot Bike Rides With The Elite Women's Bicycle Kit!
The Women's Elite Jersey make the perfect addition to the Women's Elite Shorts. The CoolMax Cycling Socks and Lightweight Gel Cycling Gloves are great matching accessories that look great and perform under the demands of high level riders.

Men's Elite Jersey, Elite Shorts and Elite Bib-Shorts are Available
GET YOURS NOW!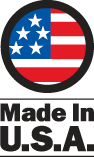 Fabric: 76% Nylon 24% Spandex Mesh Fabric: 82% Polyester 18% Spandex
Elite Gel Padded Cycling Shorts for Women - Made in the USA
Warranty Information
Full warranty on Manufacturing Defects. Call 412-262-3255 for more information.