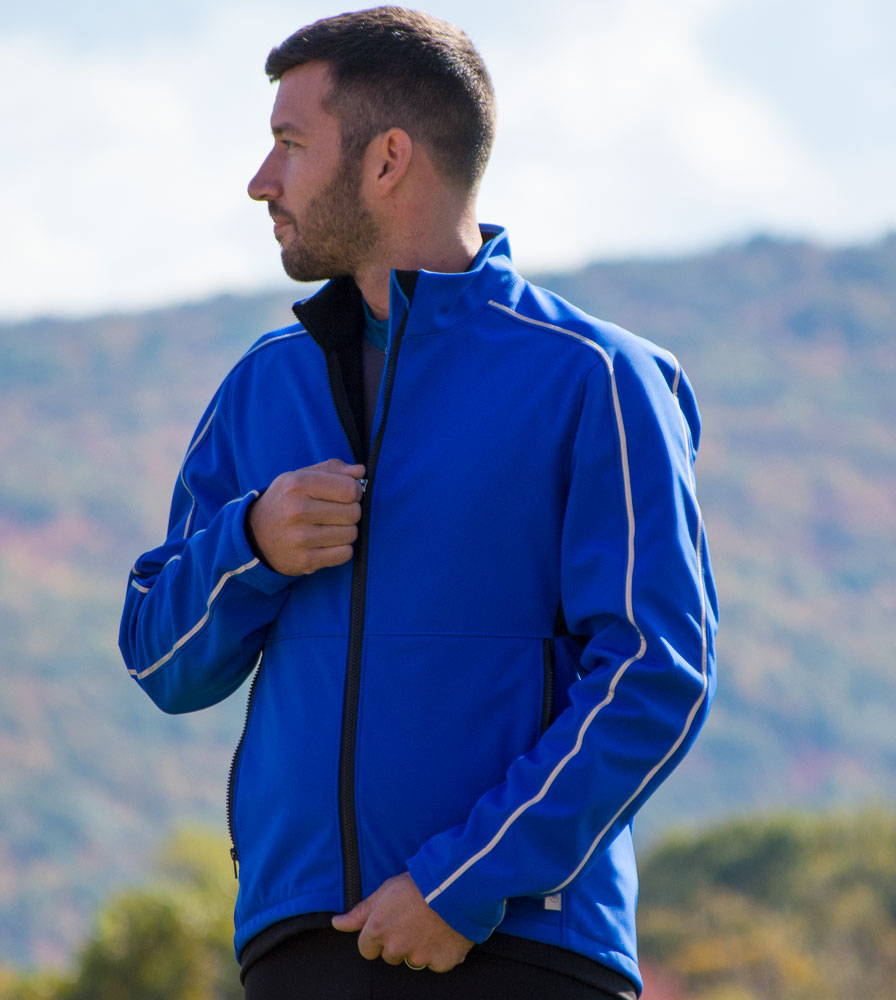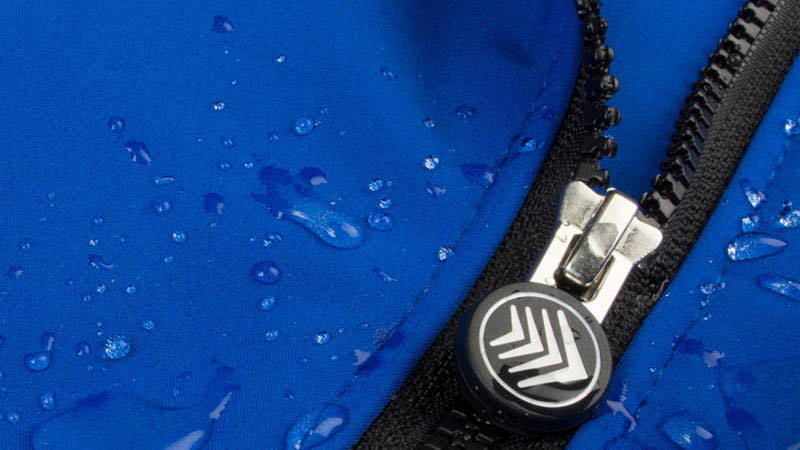 Get more out of your cycling apparel. Yes, this jacket is perfect for riding, and designed with a cyclist's need in mind. But, this jacket can also be worn off the bike. A back pocket comes in handy more often than you might think! Going for a hike? Toss in some snacks. Doing yard work and raking leaves? Store your gloves so you don't lose them. The waterproof membrane and DWR finish will keep you dry whether you are on the bike or off. This high quality USA made softshell jacket won't disappoint!
With proper layering, riding most or all the year becomes possible. If year round riding is something you like to do, this jacket would make a nice outer layer addition to your clothing collection. When matched with a Merino Wool Baselayer and Fleece Jersey this jacket can bring comfort to most riders when the thermometer hits the teens and even a bit lower. For more information about layering and best practices check out our article in the Hub: Cold Weather Layering Guide for Cyclists
This Softshell Jacket is made from a fleece backed polyester that is designed to block the wind and keep the heat in. Between the two fabrics is a 100% polyurethane layer that seals water out. The outer layer is finished in a DWR waterproof coating.
Our Softshell Jacket is finished with reflective trimmings and three secured pockets. A longer tail helps prevent water spray.
SIZE
SMALL
MEDIUM
LARGE
X-LARGE
XX-LARGE
3XL
4XL
5XL
CHEST (INCHES)
38-40
40-42
42-44
44-46
46-48
50-54
54-56
58-60
Casual fit that isn't too tight or loose. Enough room to have layers on underneath.
Machine wash gentle in cold water. Air dry when possible.
Outer: 94% Polyester, 6% Spandex
Membrane: 100% Polyurethane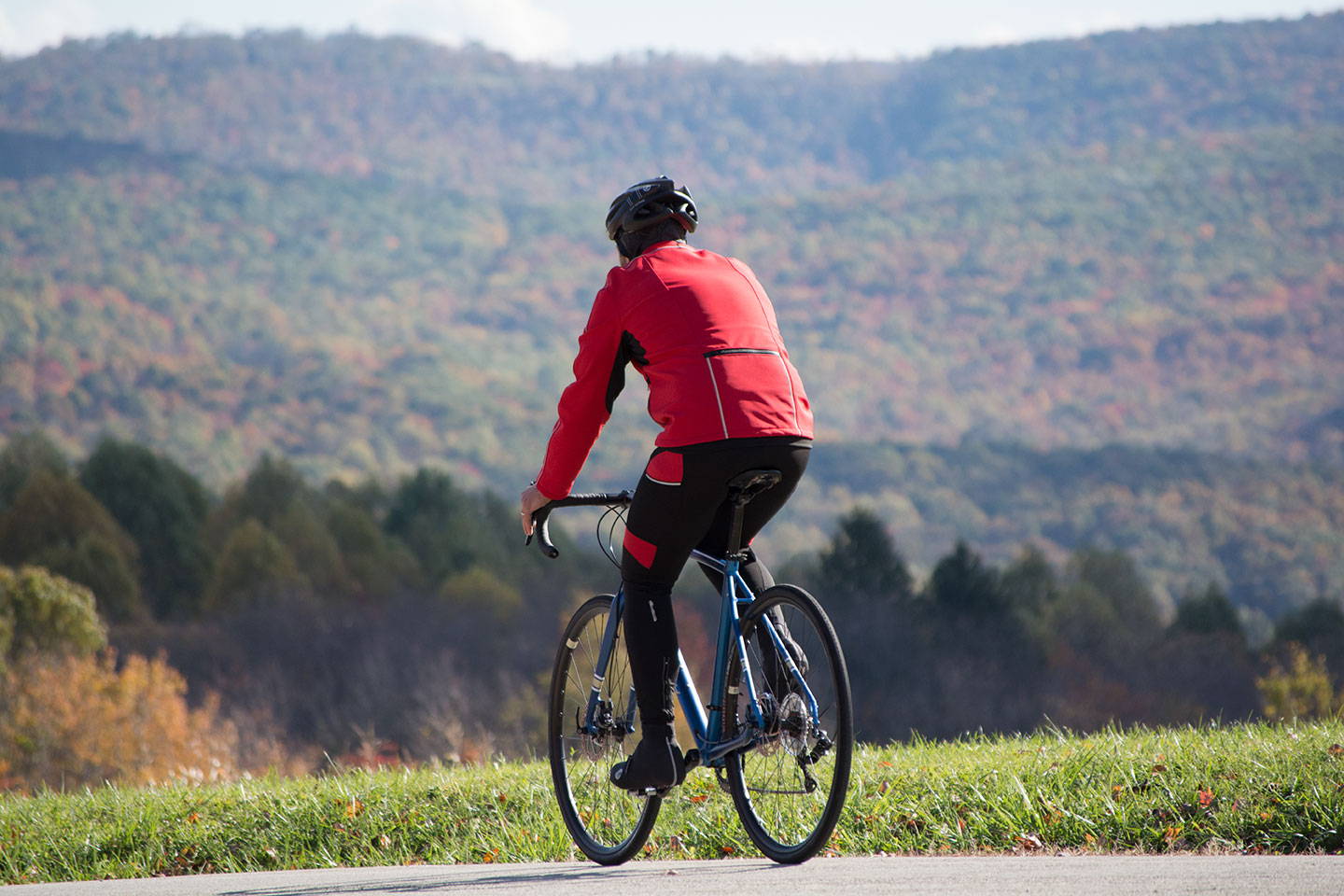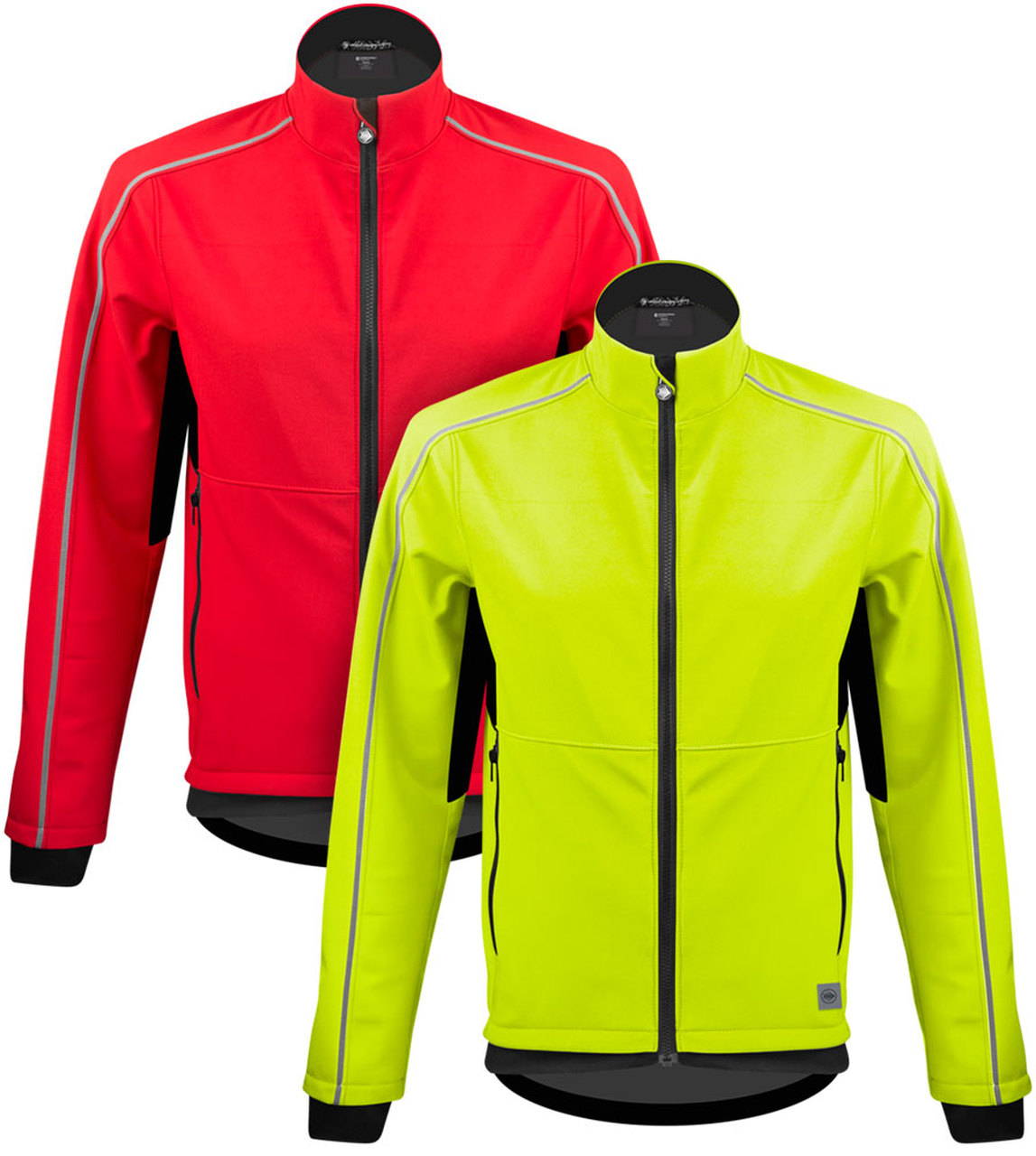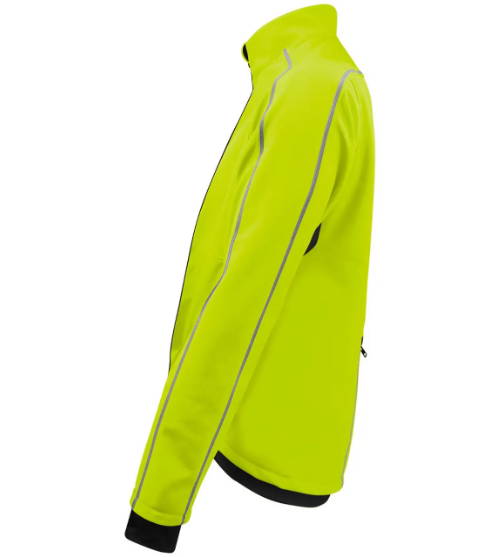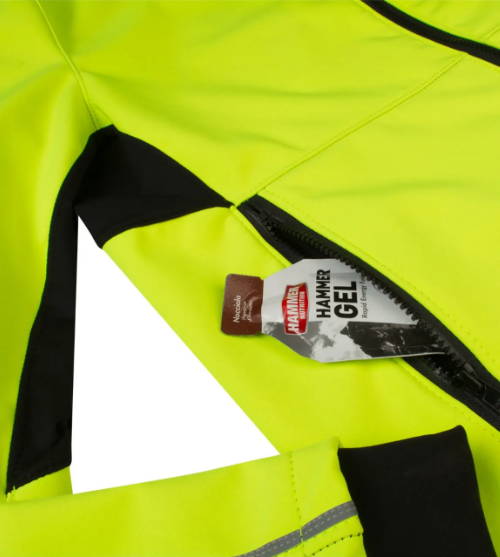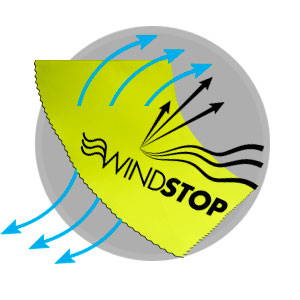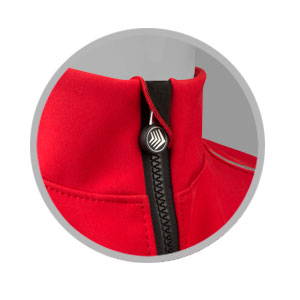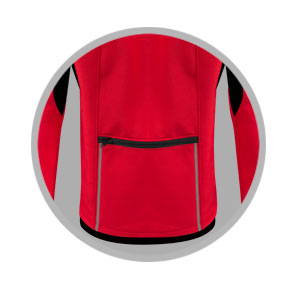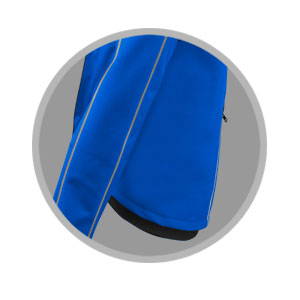 PAIR THE SOFTSHELL JACKET WITH THE ALL DAY TIGHTS
These All Day Cycling Tights are made with a Polar Fleece that is made from polyester and spandex. Reflective elements on the pocket, calf, and ankle area help with nighttime visibility. The two innovative pockets on either side offers convenient storage that can easily hold a cell phone, nutrition bar, or map.
We offer these tights in three colors: black, red, and safety yellow, and they come in a wide variety of sizes. Currently, these tights are offered from small to 5XL.
SIZE
SMALL
MEDIUM
LARGE
X-LARGE
XX-LARGE
3XL
4XL
5XL
WAIST (INCHES)
28-30
32-34
36-38
38-40
42-44
46-48
50-52
52-54
Machine wash gentle in cold water. Air dry when possible.
88% Hollow Core Polyester