Description
Aero Tech Designs - 1982 Vintage Cycling
Traditional cycling shorts with matching Jersey.
Cycling is a sport rich with traditions. We embrace the past but enjoy the benefits of modern textile technology in our cyclewear production. For over 35 years, Aero Tech Designs has created cycling apparel to keep cyclists comfortable on their bikes. The 1982 cycling kit is a reflection of our past tradition and heritage with all the benefits of what we have learned today.
Chamois Pad Information - Victor Chamois Pad
The Victor chamois pad is a light, precision engineered pad with a perforated foam that is multiple thicknesses. Using a scythe or lazer technology the pad is cut to 10 mm thickness on the key but bones that absorb shock on the saddle, the sides are between 3 mm and 6 mmm thick. The fabric face is a soft, brushed polyester fleece with a polygene antibacterial finish that prevents the growth of bacteria. We recommend you machine wash and air dry.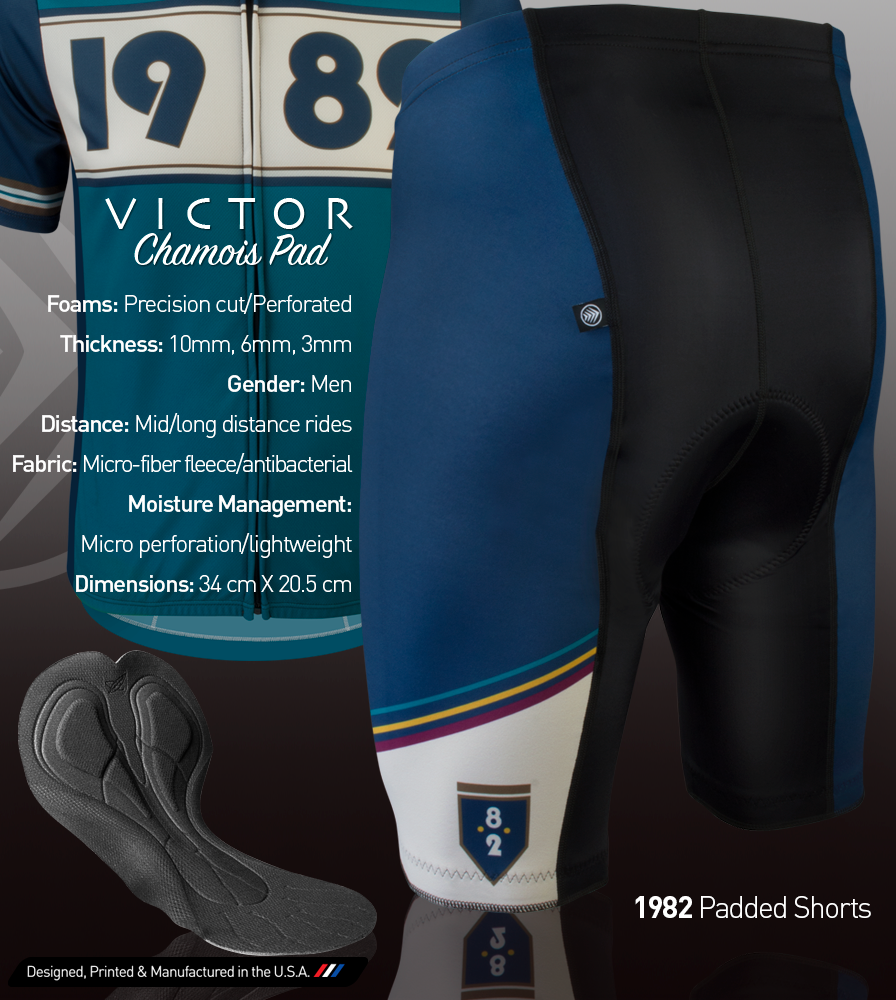 Complete The Kit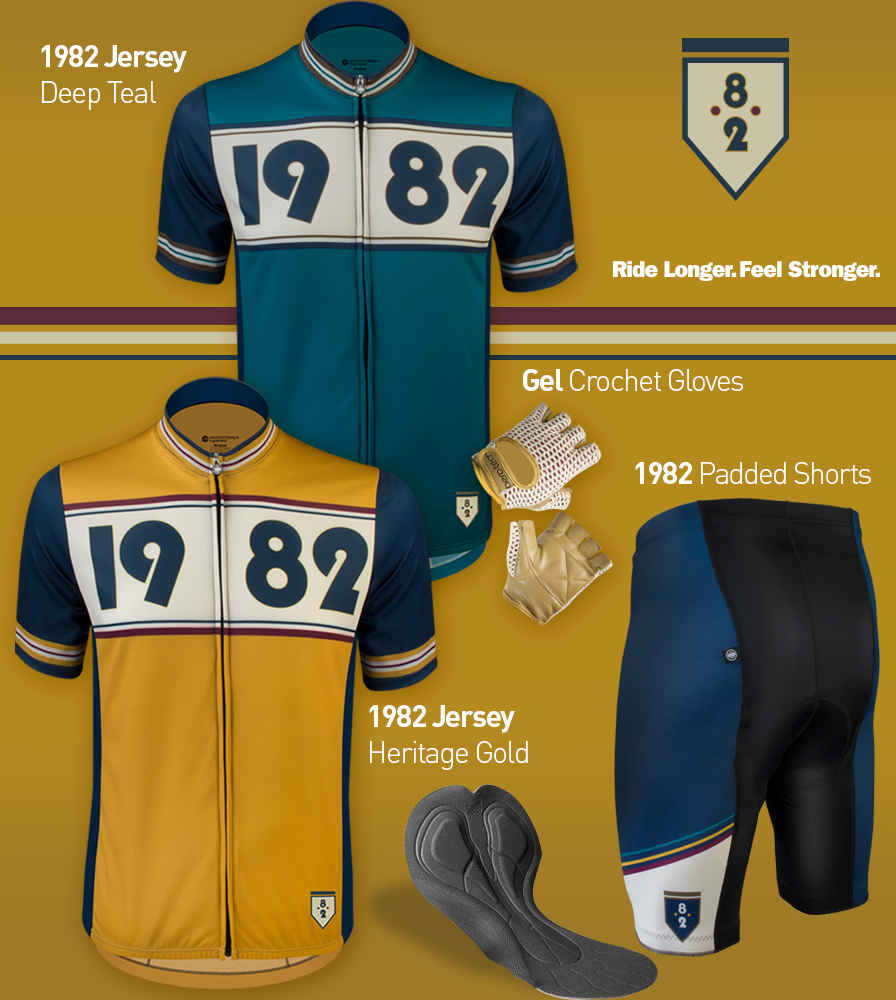 Q&A
Reviews