Description
Aero Tech Designs - 1982 Vintage Cycling
Traditional cycling shorts with matching Jersey.
Cycling is a sport rich with traditions. We embrace the past but enjoy the benefits of modern textile technology in our cyclewear production. For over 35 years, Aero Tech Designs has created cycling apparel to keep cyclists comfortable on their bikes. The 1982 cycling kit is a reflection of our past tradition and heritage with all the benefits of what we have learned today.
Features
Vivid Color and High Quality Printing
Handmade in the USA
Factory Direct Value - No Middleman or Retailer Mark-up
Victor Chamois Pad for Long Distance Rides
Silicone Leg Gripper
Fabric that prevents Lactic Acid Build-up and provides Sun Protection
Matches the Sprint 1982 Jerseys
Men's Sprint Short - Size Chart
Size
Waist (inches)
Inseam (inches)
X-Small
24.26
8
Small
28-30
8 1/2
Medium
32-34
8 3/4
Large
36-38
9 1/4
X-Large
38-40
9 1/2
XX-Large
42-44
9 1/2
3XL
46-48
9 1/2
4XL
50-52
9 1/2
5XL
54-58
9 1/2
Additional Photos
Chamois Pad Information: Victor
Complete The Kit
The 1982 Sprint Shorts look great with our 1982 Sprint Jersey available in Teal and Mustard. The 1982 Shorts also look great with our Crotchet Gloves, Coolmax All Season Socks, and our Solid Color Rush Cap. Get the Full 1982 Vintage Cycling Kit today have it feel like yesterday!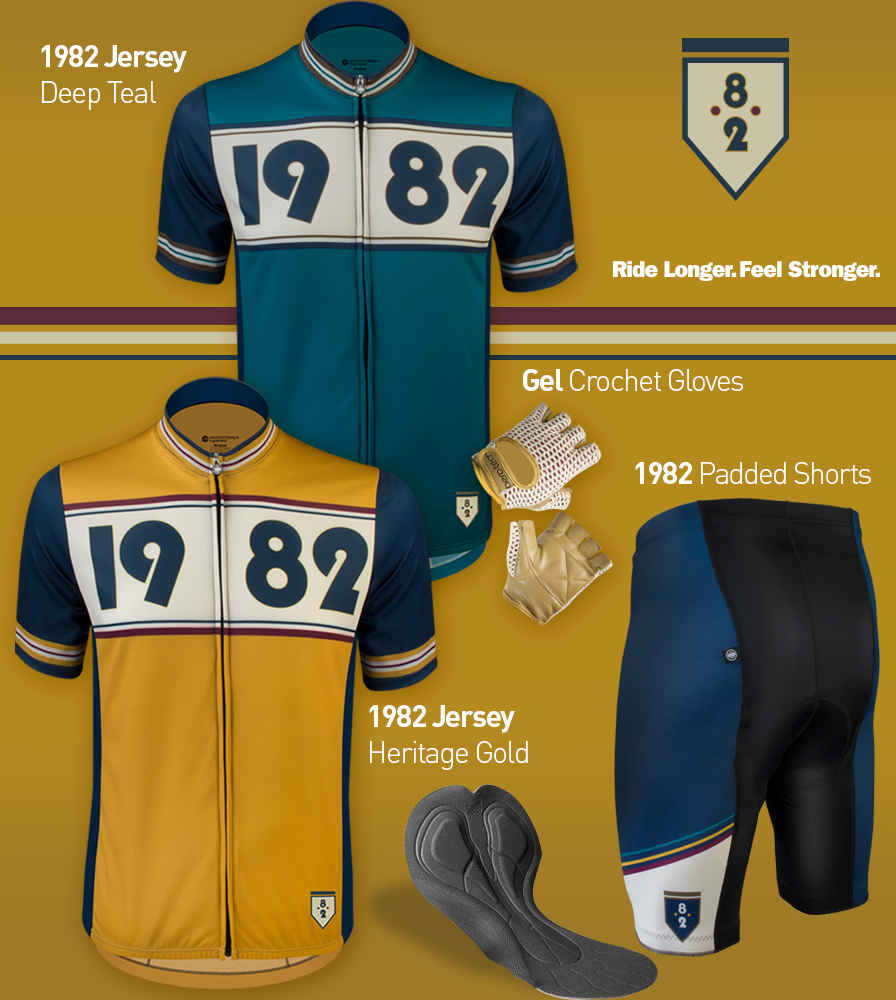 84% Nylon 16% Spandex, 8.2 oz. tricot construction