Description
Bring Smiles and Bicycle Joy to Your Next Group Ride and Bicycle Event!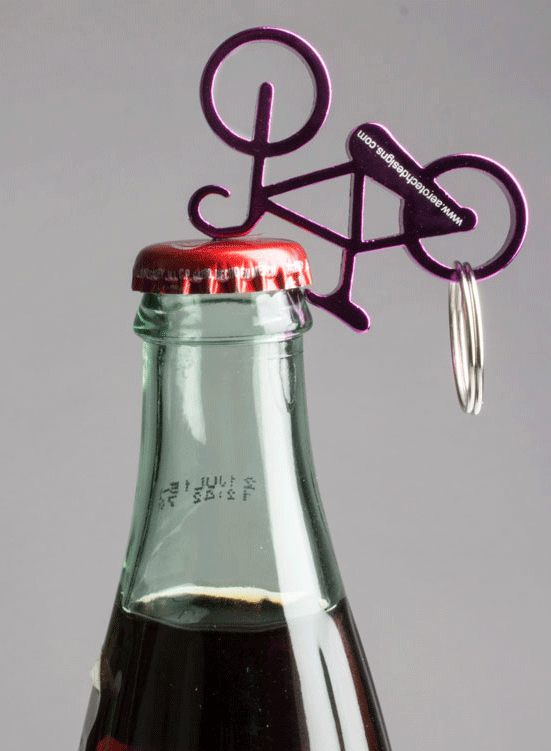 This Sweet Little Fob Makes a Great Addition to Your Bicycle Gear and a Nice Surprise in a Bag!!
Bicyclists of all ages will be thrilled to get this charming bike!
Aero Tech Designs cute little bicycle key chain bottle openers come in bright colors so everyone can pick a favorite! A great promotional item for every kind of athletic event!
Light weight aluminum with a key ring attachment this bicycle will pop open your drink with a pry from the bicycle seat. Handy ring holds your key for car, house, locker etc.
Comes in a variety of bright colors
Metal aluminum is lightweight
Opens bottles with pry and roll using the seat and handles
Great Promotional Item for Events
Perfect to bring smiles to every age of bicyclists
Fun and Functional Bicycle Toy for All Ages!