Low Rise Spankie - Padded Spandex Bike Short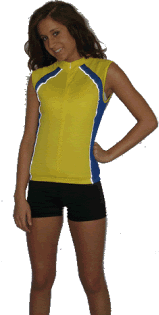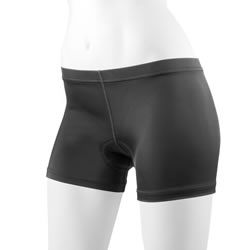 Short Short for cycling comes with the special lightweight stretchable cycling pad. The pad is the perfect thickness for this mini bike short. It is molded for the curves of the body and the bicycle. You will adore these cycling shorts! Inseam is about 3 inches. Use these shorts for all exercise activity. They are virtually indestructible...and will last forever....almost!
The Pad is 10 mm thick in the center for the sit bones, and 6mm thick on the edges. Leisure cycling pad, which offers elasticity with great fit and comfort. Leisure pad has a low/medium density foam to provide protection during cycling. Hygienic is a permanent finish which prevents premature fabric decay and prevents the growth of bacteria and odors so giving a healthy micro climate between the body and fabric
Spinning Pad - Leisure Rides and Smaller Adults
This is a very comfortable pad made of multiple densities of foam. It is CYTECH's mid range pad for cyclists. This pad has been specifically developed for to give a good level of protection and comfort with excellent fit. Color: Blue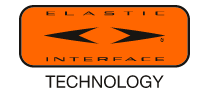 Replacement crotch pad includes sewing instructions
Foams:
Medium Density Leisure Pad
Thickness
7 mm
Density
60 kg
Fabric:
80% Nylon 20% Spandex
Navy Blue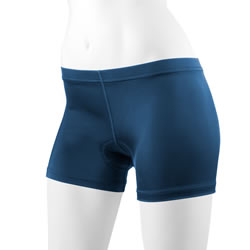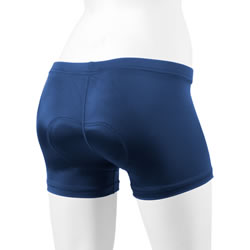 Black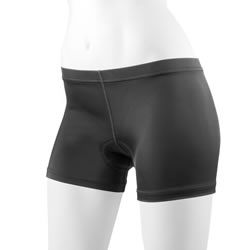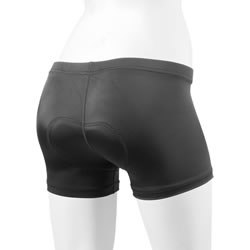 Royal Blue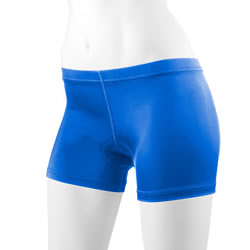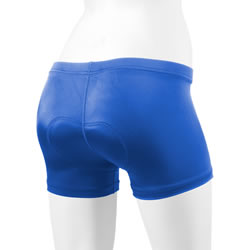 Red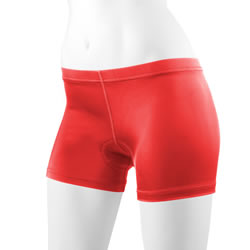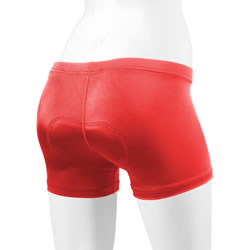 Purple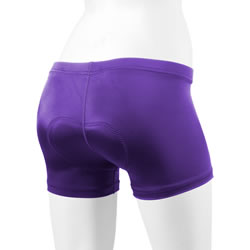 Aero Tech Women's Spankie - Size Chart
Size
Women's Size
Leg Inseam (inches)
Front Rise (inches)
Back Rise (inches)
X-Small
0-2
6 3/4
7 1/2
8 1/2
Small
4-6
6 7/8
8
9
Medium
8-10
7 1/4
8 1/2
9 1/2
Large
12-14
7 3/8
9
10
X-Large
16-18
7 3/4
9 1/2
10 1/2
XX-Large
20-22
8
10
11
0% Recommend this product
(
0
of 7 responses)
By Jennifer
September 10, 2016
Women's Bike Short
I bought these because I wanted something a little shorter for hot weather. The length is great...not as short as the picture looks. The stretch is super-comfy too and the padding good for very short rides. I'm newer to riding and haven't gotten past 6 miles or the hour long spin class yet. I wish I could give these more than 3 stars, but the edge of the pad is not stitched down smooth and it causes chafing, which sucks!! This is an issue that really needs to be addressed. If so, I'd be happy to buy another pair.
Outstanding biking short
Love that they are low rise and love the length. I have two pairs and even after multiple crashes, I haven't destroyed them yet. Great quality material and pad
By Bill
February 24, 2015
Not good
I ordered these for my fiance. She did not like them. The legs would ride up. They looked and felt cheap. I ordered her a different brand of short shorts and they worked great.
By Biker peri
February 24, 2015
Very short bike shorts
These shorts are very short. They ride up easily.
By M in SD
February 24, 2015
Good Quality Short
I am a casual cyclist and wanted a shorter short. Pearl Izumi was just too expensive! The description is accurate, a shorter short with good padding. The padding is a bit thicker than my other Aerotech "wild print" shorts but I'm fine with that!
By Power Nugget
October 20, 2014
Perfect summer bike shorts
I love these padded shorts. They are ideal for summer HOT and HUMID rides. I looked everywhere for tiny biking shorts that just cover what you need covered to be comfortable for long rides. They are simple spandex so they get wet and stay wet. They are so short they ride up whatever little bit they can so they are essentially bikini bottoms. There isn't enough of them to ride up that this becomes
By Tour de Donut
July 18, 2012
Creepin Up
I am on the shorter side so I was looking for a shorter biking short. Came across these, they fit great and I was excited to wear them for my first race. Did a few short rides in them the week before the race and had no problem except a little chafing in the thighs. However, on the day of the ride, half-way through the race they started to creep up and by the time the race was done they basicall