Aero Tech Rush Cycling Caps - Ride for Infinity - Proudly Made in USA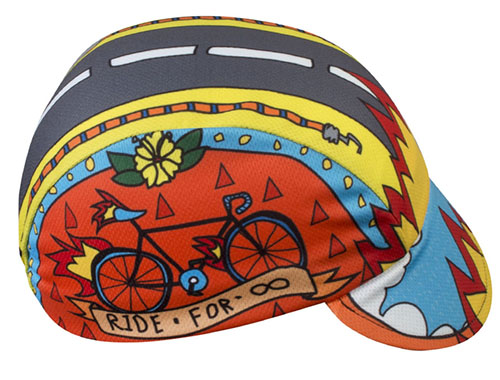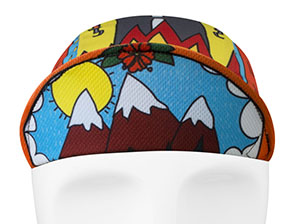 Aero Tech Rush Cycling Cap - Ride for Infinity - Orange / Yellow
Burn up the road while wearing this hot new print by Aero Tech Designs! This rush cycling cap is made with performance-enhanced polyester that wicks away sweat and moisture to keep you dry and cool. The built-in sweat band will help you riding longer and feeling stronger, keeping your eyes clear for the road ahead. An elastic back stretches to make this cycling cap fit snugly on your head. No losing your cycling cap while fast pedaling! The plastic brim is bendable for easy storage and offers shade from the sun. Great to wear alone or under your helmet!
This colorful print is a tribute to all those hardcore cyclists. No amount of wind, rain, snow, heat, or tall mountains will stop your ride! The middle panel of the cycling cap shows a long stretch of road with a large flame at the top. Bungee cables also add colorful accents to the panel. The side panels show a bike with flames on its tires to show the rider is racking up the miles and burning some serious rubber on the road. A scroll on the bottom reads "Ride For" with the infinity symbol, a never-ending loop. For true cyclists, the ride never ends. It only includes a few pit stops along the way. The top of the brim shows a blue sky with a giant rising flame. If you want to turn down the heat for your fellow riders, flip up the brim to show a peaceful mountainside with a bright yellow sun and a hibiscus flower in the background.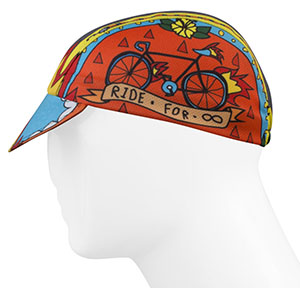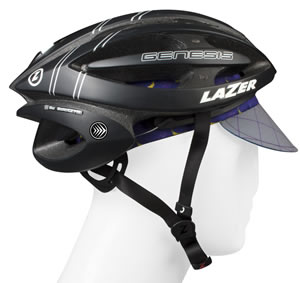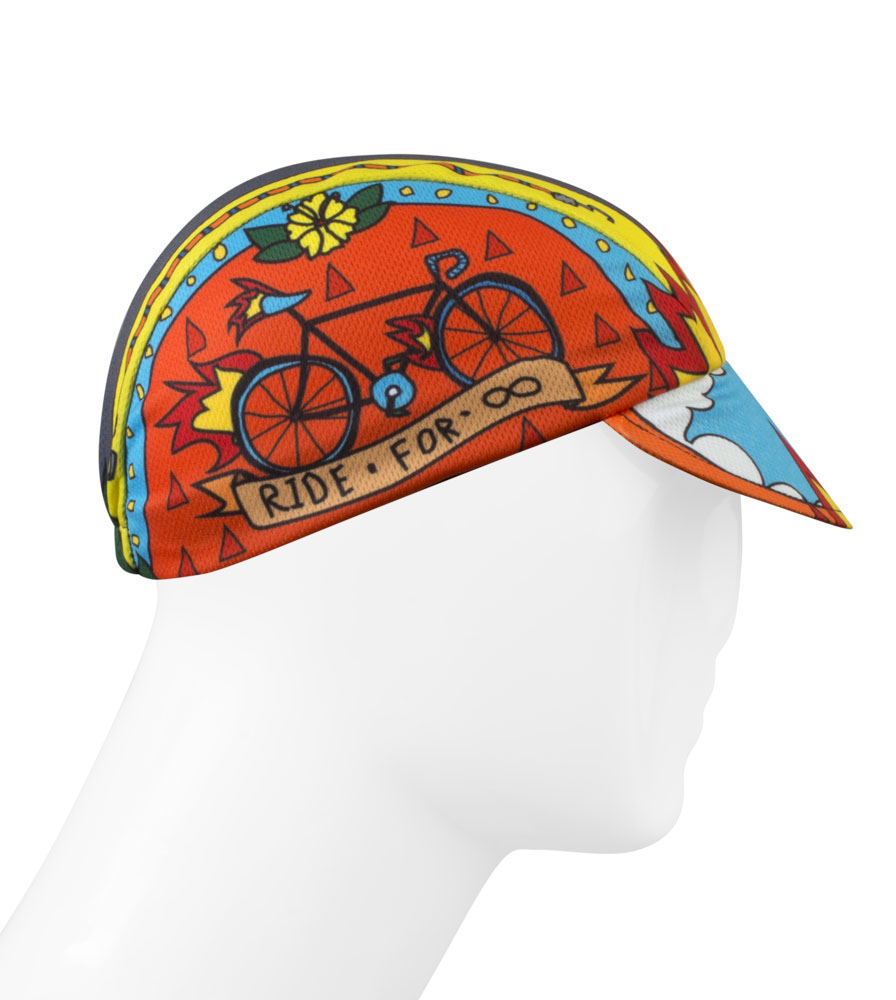 Aero Tech Rush Cycling Caps - Ride for Infinity - Cycling cap with plastic brim; made with high performance wicking polyester to keep your head dry.
One size
100% WickAway Polyester


0% Recommend this product
(
0
of 6 responses)
The design is great
These are not a good size for " one size fits all "
Side panels are short and far from fitting my 7 1/4" head
Cool Desighn
Keeps the sweat out of the eyes and was not noticeably hotter to wear on a ride. Felt like it could be slightly bigger.
By Heather
September 25, 2017
Love this hat!
It's functional, and makes me look super cool! (In the nerdy, biker kind of way!)
By Coni
December 22, 2016
Fun, whimsical cap
I really like this cap. It is fun and whimsical. For me, it slides up and off my head (hair), so can really only be worn (again, for me) under my helmet.
By Barry
December 20, 2016
Good looking and great conversation starter
Cap is not only good looking but a great conversation starter when out on group rides. It breathes well but still kept my head dry when a sudden rain shower started.
Love it
Not much for wearing hats but I do like this one for comfort and wild colors if all that is required then forget it