Description
Aero Tech Rush Cycling Caps - Pittsburgh - Proudly Made in USA
Aero Tech Rush Cycling Cap - Pittsburgh - Black / Yellow
Sport the Burgh's black and gold colors with this Pittsburgh-themed cycling cap! Proudly made in our Pittsburgh-based shop, this cycling cap is made with 100% wicking polyester that keeps your head cool and dry by evaporating moisture. The rush cap also has a built-in sweat band that prevents sweat from getting in your eyes to keep you riding longer around the city and its hills. The elastic back stretches to make this cycling cap a snug fit while biking. The plastic brim is flexible and offers shade from the sun. Great to wear alone or under your helmet!
This Pittsburgh print was inspired by many Pittsburgh's titles, including the "City of Bridges" and the "Steel City. The middle panel is designed with the name of the city in white, with the city skyline grayed in the background. Shown in fine detail is the Fort Duquesne Bridge connecting the Parkway over Point State Park and its majestic fountain. On the right side panel is a gear seal that states "Proudly Made In Pittsburgh" with a small emblem Steeler fans would recognize. The left side panel features 412 Cycling, based on the city's area code. The top of the brim is a solid black, with a small yellow bicycle riding along the hemline. Flip up the brim and you'll see the Liberty Bridge, known for its view of the city when you exit the long Liberty Tunnels.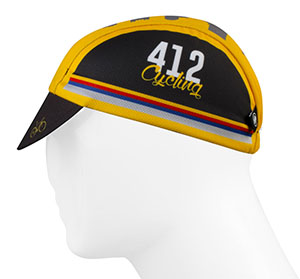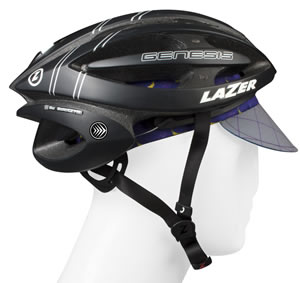 Aero Tech Rush Cycling Caps - Pittsburgh - Cycling cap with plastic brim; made with high performance wicking polyester to keep your head dry.
One size
100% Wick-Away Polyester - Made in USA - with plastic brim, made with high performance wicking polyester to keep the head dry.
Q&A
Reviews