"YINZ DRIVE LIKE A JAG OFF" - Pittsburgh Cyclists
Brush up on your Pittsburghese, put on a pair of Jag Off Tights, then cruise the dahntahn knowing that you're the best dressed yinzer. Whether you are on your way to see a Stiller Game or Yinz are thinking of taking a tour of the Strip, the JAG OFF tights are the perfect way to keep you warm and say you're from Pittsburgh.
The Jag Off Tenacious Tights match perfectly with our other Pittsburgh Theme Gear, including our Pittsburgh Rush Cap, Short Sleeve Sprint Jersey, Long Sleeve Fitness Jersey, City Bike T-shirt, or even our ATD Pittsburgh Proud Hoodie.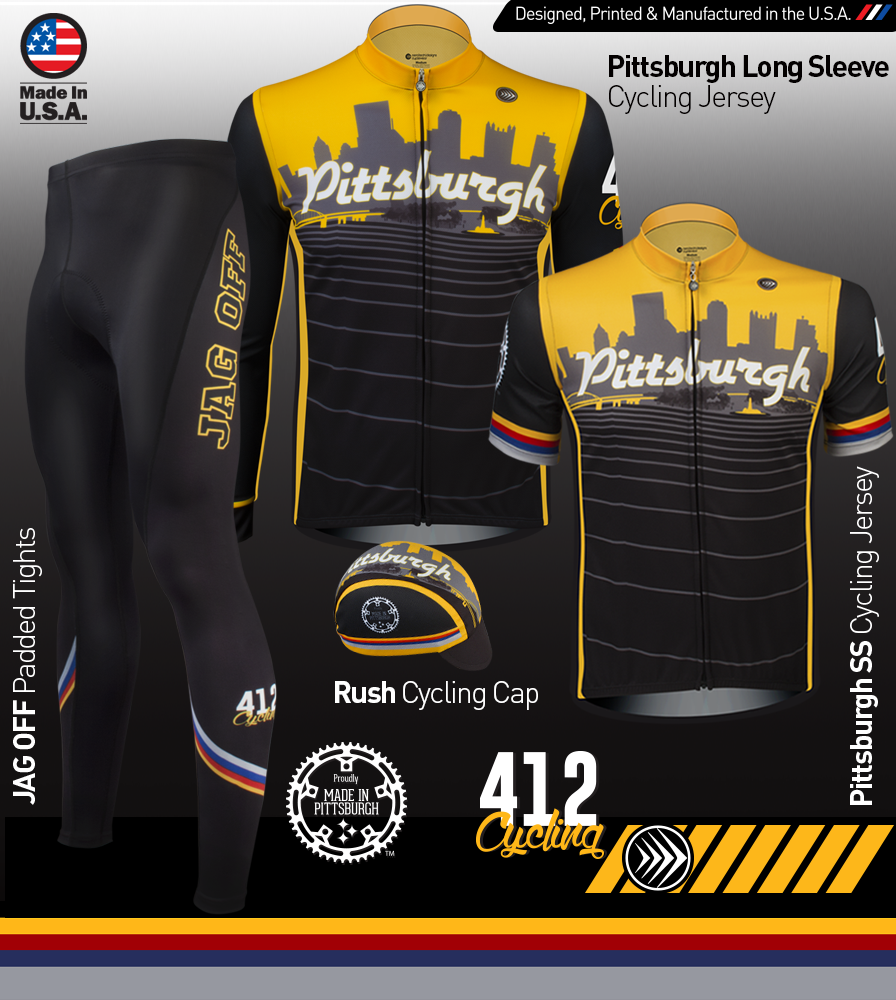 Features
*Flatlock Seams
*Aero Stretch Fabric
*Black P. Chamois Pad
*High Quality, Vivid Design
*Full Size Range Available
*Pittsburgh Theme Gear: Short Sleeve Sprint Jersey, Long Sleeve Sprint Jersey, Rush Cap, T-Shirt, Hoodie