Description
LIMITED EDITION - Aero Tech Safety 3M Scotchlite Reflective Windstop Jacket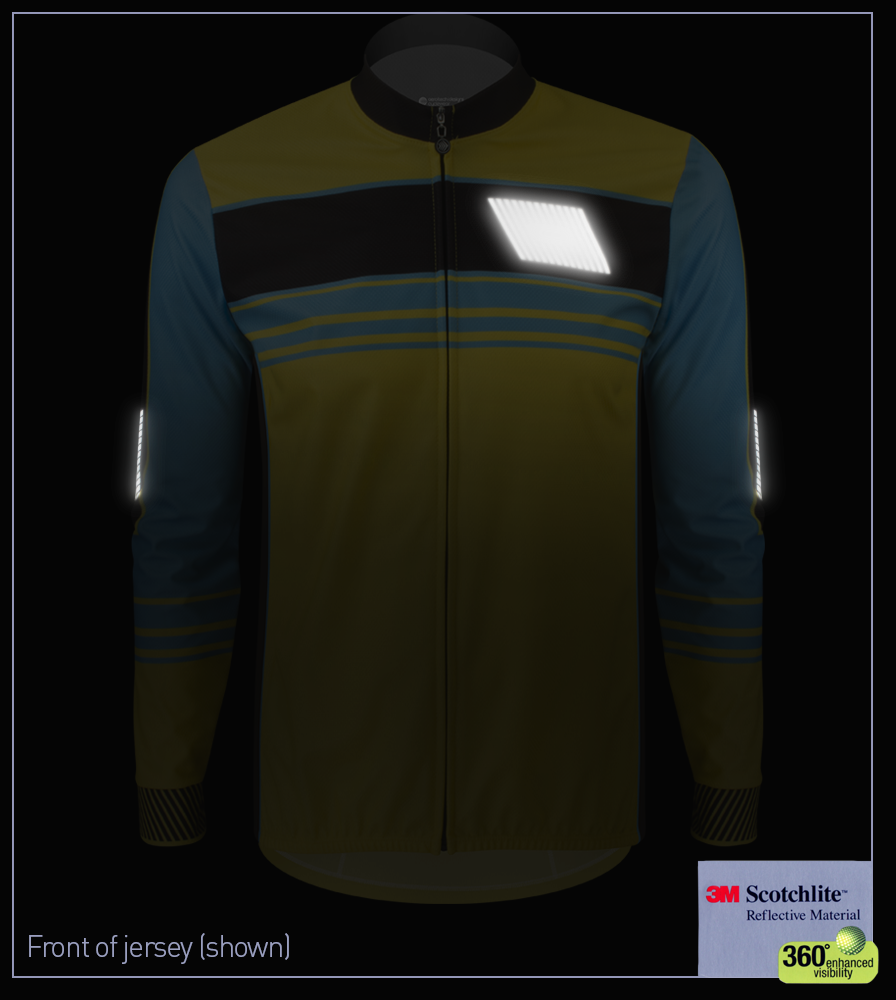 The Aero Tech Designs Limited Edition Safety Reflective Windstop Jacket is packed full of useful features that will quickly make this jacket go from your favorite riding jacket to your favorite activities jacket. The jacket starts with a high quality, windproof Italian fabric that is printed with our state of the art equipment so the jacket gets a great color but still remains soft and breathable. We use water based inks to sublimate the color on the fabric. It is a labor and capital intensive process that creates beautiful, luxurious color that is brilliant, soft, and permanent.
Made in USA! We assemble the jacket in our factory located in Pittsburgh, PA so we can control the quality of each jacket that goes out the door. Because we own our factory, you won't have to pay the retailers mark-up price and you end up with a better value. Limited quantities are available.

Why 3M Scotchlite means Enhanced Visibility...
The 3M Scotchlite materials presented on this cycling jacket are highly reflective for enhanced visibility. This technology was developed by 3M to help athletes be seen at nighttime and low light conditions. The 3M Scotchlite material provides increased visibility when combined with this brilliant yellow color. This is extremely important because each year many athletes are killed in traffic crashes. Of the total accidents, 65 percent of pedestrian fatalities occur between 6:00 p.m. and 6:00 a.m.
Using reflective clothing can increase visibility by bouncing back light to its source.
The reflective elements are applied to this 3M Scotchlite Reflective Windstop Jacket with thoughtful consideration to the brilliance they present to reflect light. The films made by 3M and are the best in the industry when it comes to reflective. We add the 3M reflective to 9 different parts of the jersey for a full 360 degree reflective visibility coverage. The jacket also gives a cycling jersey vibe with 3 rear storage pockets and a standard full zipper. This limited edition jersey only has a small stock available and will sell out quickly, so get yours today!
3M Scotchlite Reflective Material 5510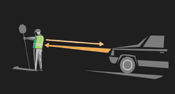 3M Reflective: Retroreflection - light is reflected back to the source for enhanced safety and luminosity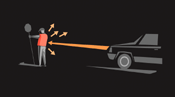 Generic Reflective Materials: Scattered Reflection - less visible at the source resulting in low reflectivity
Features of the Cycling Jacket:
360 Degree Reflective Coverage
Reflective Pocket Binding and Slasher Hi-Vis Colorful Elements
Full Zipper
3 Pockets for Storage
Wind Stop Fabric
Vivid Colors and Printing
Long Back for Tire Spray Protection
Made in the USA
Factory Direct Value - No Middleman Price Mark-up
The fabric on this 3M Scotchlite Reflective Windstop Jacket is an intelligent system. This jacket is BREATHABLE, WATERPROOF, and WINDPROOF. The fabric membrane is waterproof and breathable, however, the seams of this garment are not taped. While waterproof jackets that fall into the raincoat category have sealed seams, this jacket is not sealed on the seams so it is not completely waterproof. The fabric is waterproof; the entire jacket is a barrier to the wind and cold.
Waterproof breathable laminates like Gore-Tex® PacLite®; eVent®; MemBrain® Dry.Q® are highly technical in their composition because they allow perspiration vapor from the body to escape into the outer layers for evaporation. While they are all breathable, they are essentially the same in their component parts.
1. The outer fabric is polyester softshell with a light 217 GSM (Grams per square meter) that is machine washable and dry-able. This material has an applied DWR (Durable Water Resistant) to help water bead up and off as pictured to the left.
2. The middle layer is a laminated membrane with a breathability Index is ASTM E96 BW 19000g/m2/24 hrs with a test method hydrostatic pressure Water column of EN ISO 20811 > 10m.
3. The internal layer is a soft wicking polyester that supports the wicking action to move perspiration through the breathable membrane to the outer layer for evaporation.
Aero Tech does abrasion testing (martindale) on the fabric surface, and tests the coating of DWR (Durable Water Resistance). There is a standard for comparison between waterproof breathable laminates. They all have about the same properties and deliver similar results. The most relevant testing method is ASTM D5285. It is a measure of hydrostatic pressure and associated saturation through a membrane fabric in terms of volume and rate.
Aero Tech Windbreaker - Size Chart
Size
Chest (inches)
Small
38-40
Medium
40-42
Large
42-44
X-Large
44-46
XX-Large
46-48
3XL
50-52
4XL
54-56
Aero Tech Windbreaker - Size Chart
Size
Chest (inches)
Small
38-40
Medium
40-42
Large
42-44
X-Large
44-46
XX-Large
46-48
3XL
50-52
4XL
54-56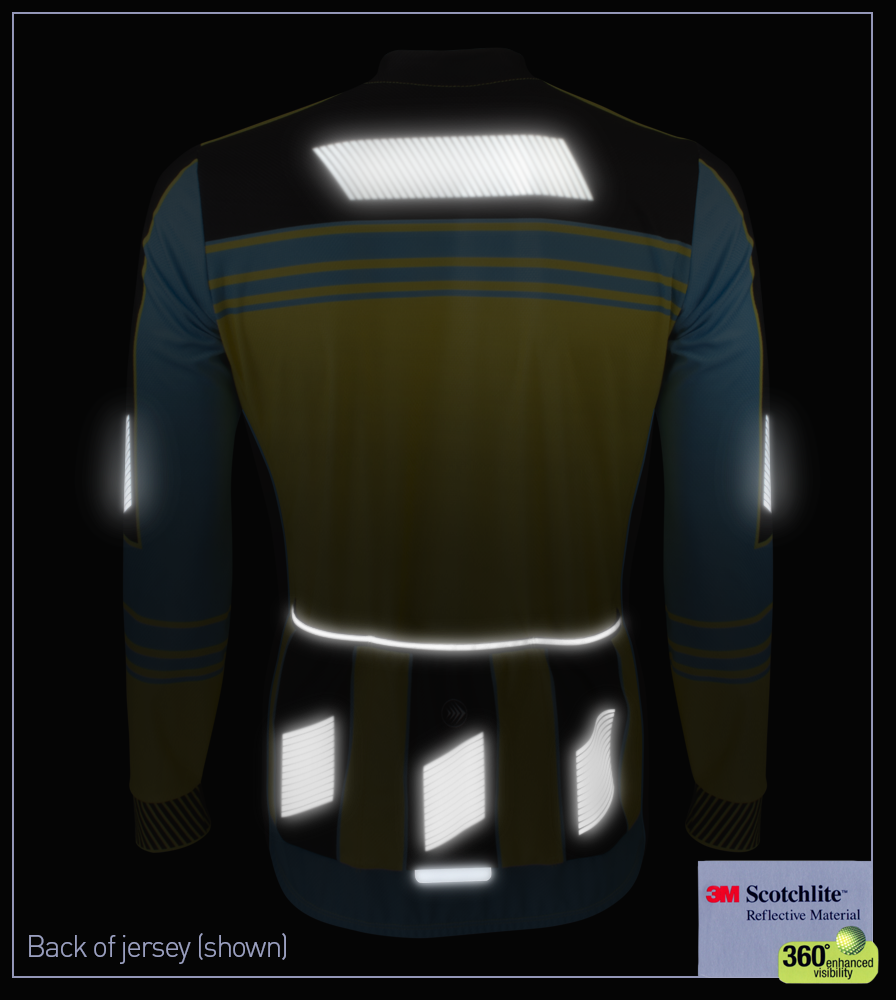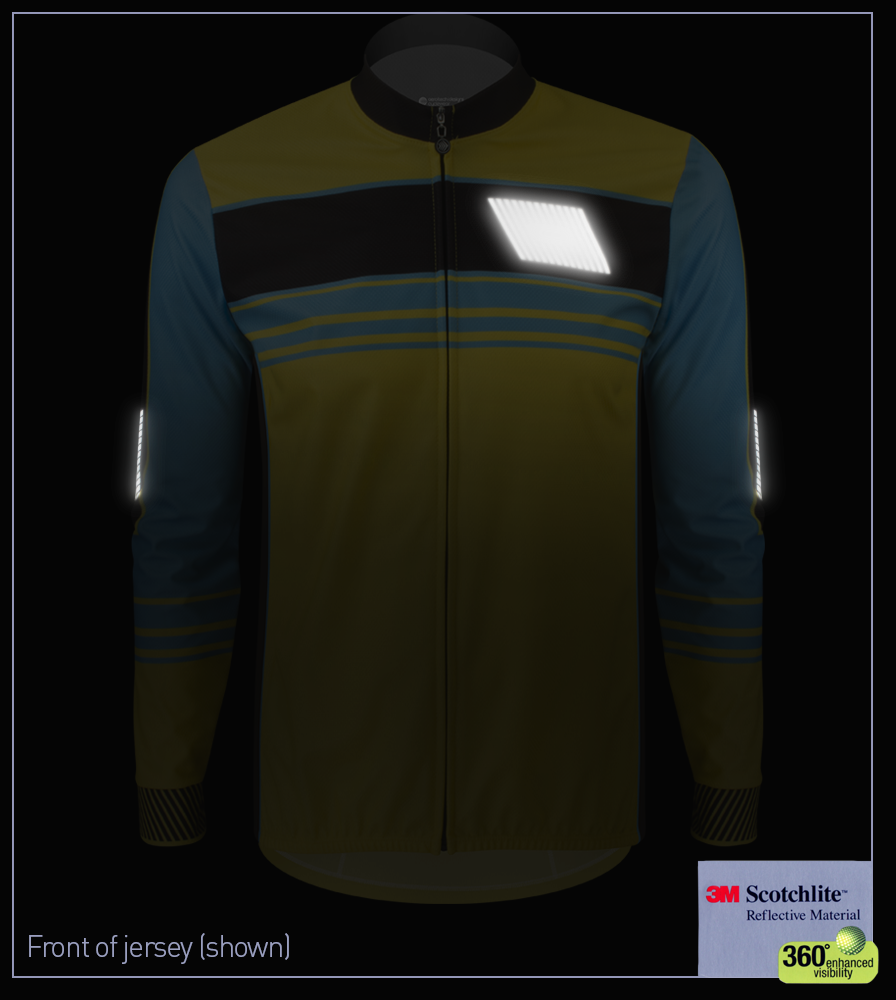 Aero Tech Safety 3M Scotchlite Reflective SoftShell Windstop Cycling Jacket

Q&A
Reviews