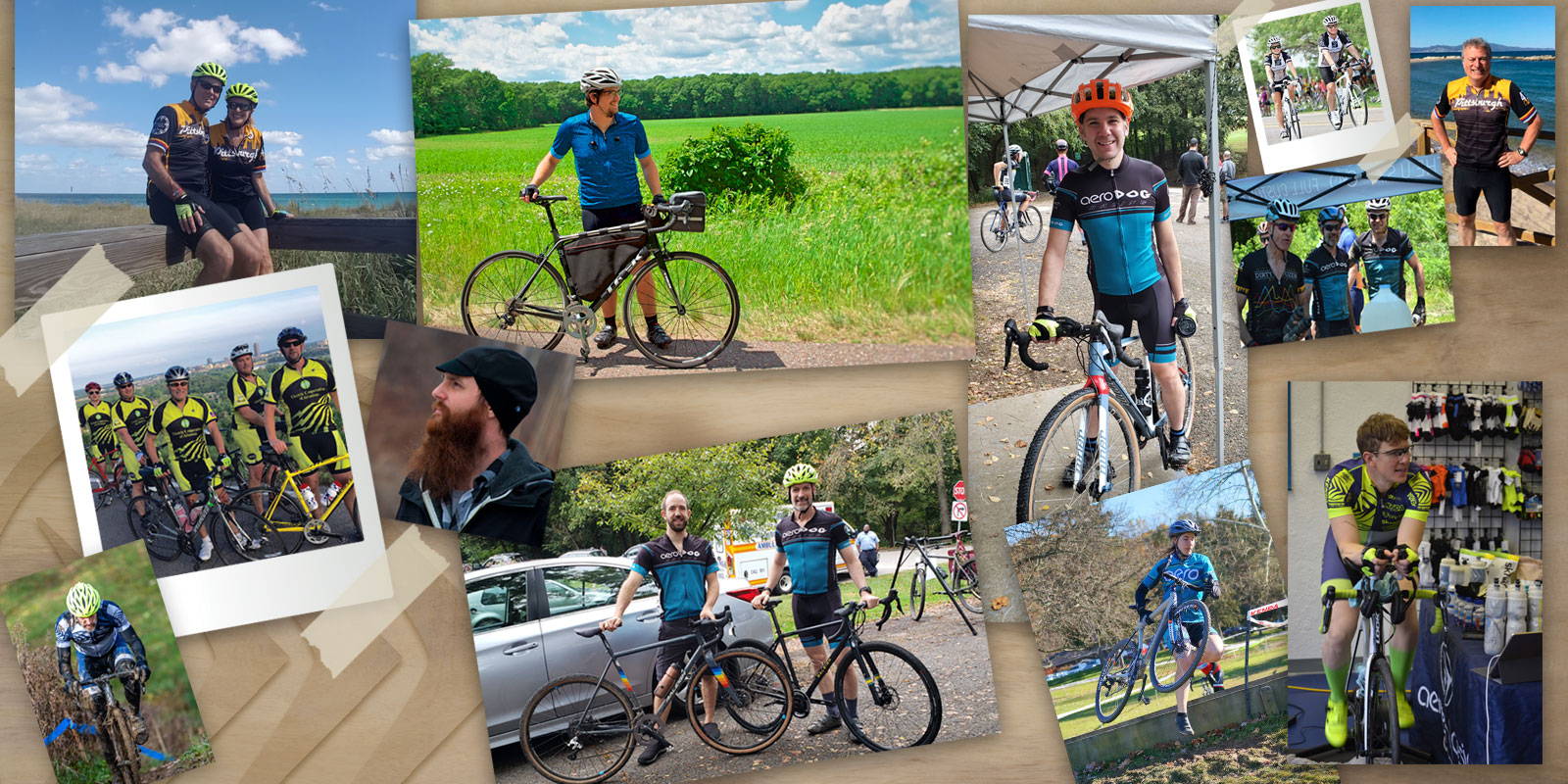 Join the Team and Become an Ambassador
Here at Aero Tech Designs we strive to create an active and inclusive culture. We are driven to improve our cycling community, and want to make cycling accessible and comfortable for everyone. Our goal is to eliminate the stigmas the surround cycling, and change the community to accept everyone.
Does this sound like you? Do you strive to improve your community. Do you help new cyclists learn what it's all about? If you do, you would make a great ambassador for Aero Tech Designs.
If you are new to cycling, you can be a great ambassador too! Your journey can help inspire others to do the same and find the joy in cycling. If you're just getting into cycling, and you feel that you can help promote cycling and Aero Tech Designs, do not hesitate to apply!
An Aero Tech Designs brand ambassador can be anyone. We welcome anyone who has the passion for two wheels. Fill out the form below, and we'll be in contact as soon as possible. Please keep in mind, we typically evaluate new ambassadors once a quarter. If you do not hear back immediately, do not worry. We received your application, and will be in contact as soon as possible.
Terms and Conditions:
As an Aero Tech Designs(ATD) Brand Ambassador, I understand and agree to the following:
1. I am 18 years of age or older.
2. I am not an employee or partner of ATD, and cannot act on behalf of the company. I cannot and do not have authority to incur debt, obligations, or liabilities on behalf of the company.
3. I will share, promote, and be an advocate on social networks.
4. I will receive new products and model them for promotional purposes, and I agree that ATD can use the images and likeness.
5. I will use hastags: #aerotechdesigns #ridelongerfeelstronger
6. I will not share my brand ambassador discounts and credits with anyone else without explicit consent from ATD.
7. I will be an active Brand Ambassador to remain in the program.
8. I agree that ATD reserves the right to cancel this agreement at any time.
ATD Will:
1. Apply a $10 - $20 store credit to your account for each photo used for marketing purposes including, but not limited to: social, email, aerotechdesigns.com. $10 for reposts on Instagram and $20 if we use it on our website or email marketing.
2. Give each ambassador a 25% discount to aerotechdesigns.com (custom apparel doesn't apply to discount)
3. Provide free apparel occasionally, and will ask for product testers and opinions on new apparel. ATD will apply $20 - $50 store credits for product testing.
General:
I understand if ATD discontinues the Brand Ambassador program, I will have two months to use any discounts or credits before they expire.
Each party may terminate this agreement at any time.
Store credits have no cash value.
ATD can discontinue the Brand Ambassador program at any time.